We made it!
Team LittleBigBro has done one jam prior to this (STL ScatterJam) but this was our first attempt at LD.
It was great. It was fun. And best of all it we finished it and could polish it a bit.
Our unconventional weapon was the absorbing of "tainted" souls (the little pink orbs) to then release as "purified" souls (the blue ones).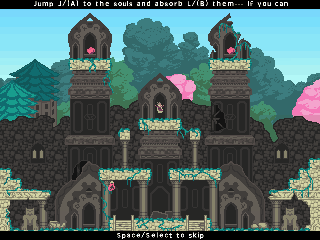 Post Mortem
Good:
We made it!
We got some extra polish (each play alternates the character you control)
Only minor-ish bugs (corners + velocity based movement = nope) that don't really hurt the game
We had a good time
We got some great music tracks from @Fat_Bard
Bad:
Don't take a whole Saturday to help your dad chainsaw branches. (it surprisingly cuts into dev time)
There were some features (co-op, multiple bosses) that couldn't make it in.
Get better snacks and food. Fast food is killing me…
Better sleep before and during the jam
Typo in on the tutorial message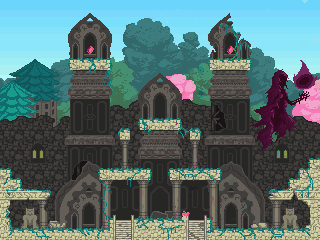 Our entry: http://ludumdare.com/compo/ludum-dare-32/?action=preview&uid=45313
Posted by: @ThatAndrewMan