A little update about our game for now:
We've decided to implement a local-pc multiplayer and I'll start with it right after posting this post.
Also collision and hitboxes are fully implemented now and work all perfectly.
A little preview of the progress in our room: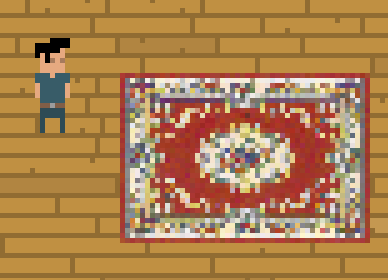 The game is going to consist of multiple smaller games in rounds and a player can win points by winning such minigame, while still everyone is in the same room.
The real pain in the *ss is going to be the music, but we'll look into that later.
Thanks for reading!