Today marks the start of the final 48-hours of the #7dRTS in my timezone. No distractions!
Got a lobby semi-working. You can chat but stuff like server settings or player list isn't there yet.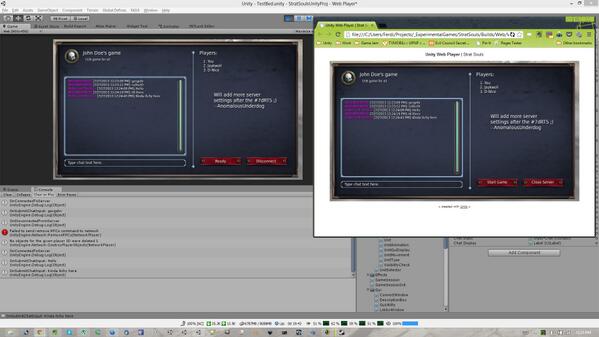 Will put this off for now and work on the meat of the network code.
In other news, we had a power outage for the last half of yesterday, so I am extending my #7dRTS to #7.5dRTS.