A game, about Dumbo, and the Pink Elephants on Parade.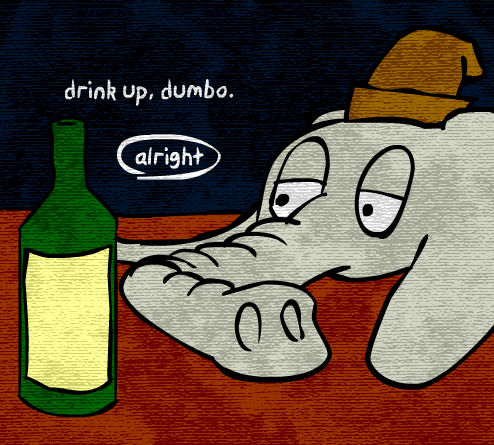 It's a .swf, so it plays online, though it can be downloaded by right-click save as on the 'download' button at the side. Source can be provided if anyone wants it, which I doubt.
I had to finish off by just cutting off the level, because things mysteriously stopped working after the amount playable. Oh well, I then built the scoring system around what's there, so you'll recieve a 'grade' depending on how completely you puffed away the pink elephants.
It's simple, but it's also complete with sound, menus, art, and enough gameplay to classify as a 'game' rather than a demo. No unicorns or turnips, sadly.