About Sos (twitter: @Sosowski)
Hi! I'm Sos!
I'm an average programmer guy and I suffer from untreatable compo addiction. That's how I got here :P
Also, I have a website: http://www.sos.gd/
Entries
Ludum Dare 31

Ludum Dare 28

Ludum Dare 27

Ludum Dare 26

Ludum Dare 25

Ludum Dare 24

Ludum Dare 23

SOPAJam

MiniLD 32

Ludum Dare 22

MiniLD #30

Ludum Dare 21

MiniLD #28

Ludum Dare 20

MiniLD 25

Ludum Dare 19

Ludum Dare 18

MiniLD #16

Ludum Dare 16
Sos's Trophies
Archive for the 'LD #22' Category
My SOPAjam entry Congress Chainsaw Massacre is ready!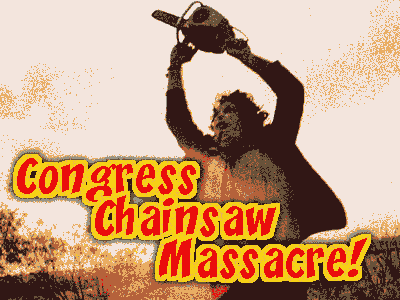 Play on my website!
Play on Newgrounds!
Play on Kongregate! (with high scores!)
Ok, I guess everyone here packaged and submitted the game already, but as I was trying some of them out, I thought that it's a good thing to post some advice on how to make your game work out of the box, thus getting more views and plays. Consider repackaging the game if some of the below points apply to yours!
How to have your game working out the box:
First of all

Listen to suggestions, people will surely feedback if the game is not working for some reason! Check comments, come to IRC and ask if the game runs fine.
Make a gameplay video and include it in your game links! Even if someone is unable to play, he can give you some ratings (e.g. Graphics and Audio)!

Downloadable games

Subdirectory - Include a directory with your game files in the downloadable archive, it makes unpackaging way easier!
Decrease size – make sure you remove all redundant files form the archive!
File name – avoid using file names such as ld.zip, ld22.zip, alone.zip etc.

Java
AS3/Flash/HAXE/Stencyl

Include classid parameter when embedding!
Add a preloader if your game is over 1MB!

Love2D

Keep the original .love for Linux and Mac users!

Python

Use Py2exe!
Keep the source inside too!

C#/XNA/Mono
JavaScript/HTML5/WebGL

Make sure your game works in different browsers! At least Firefox and Chrome!

C/C++/Native
Ruby

Use OCRA to package your game into executable!

Game maker
Linux

Use ldd to pick and package correct libraries with your game!

Mac users
"[…] Damn. I spent ages searching for such a place. Ah well. I'll do it next time." SUPERBAD!

Do it now! That's what this guide is for!
If you run across anything annoying regarding packaging, or have a piece of valuable advice, write it in the comments, and I will snip it to the list!
I just submitted a jam version of my game!
I added sound effects, menu screen and some minor tweaks.
So, till the final hours I had no idea what kind of a game I'll be making with my city. Eventually I ran out of time to implement plot, or fully include the theme. So there's no plot, it's pretty much arcade
But still, I don't think I could have done anything more within 48h.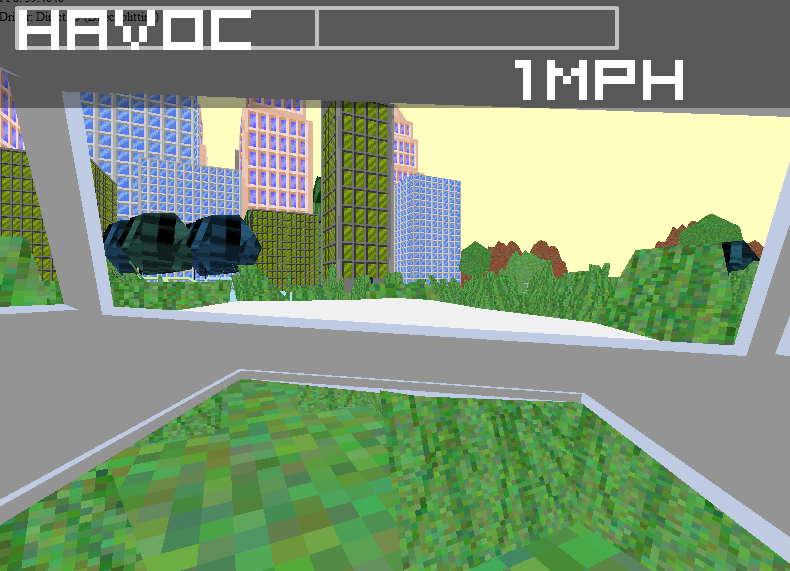 Ok, I have car crashes done now. I need to make player movement and i'm pretty much almost there!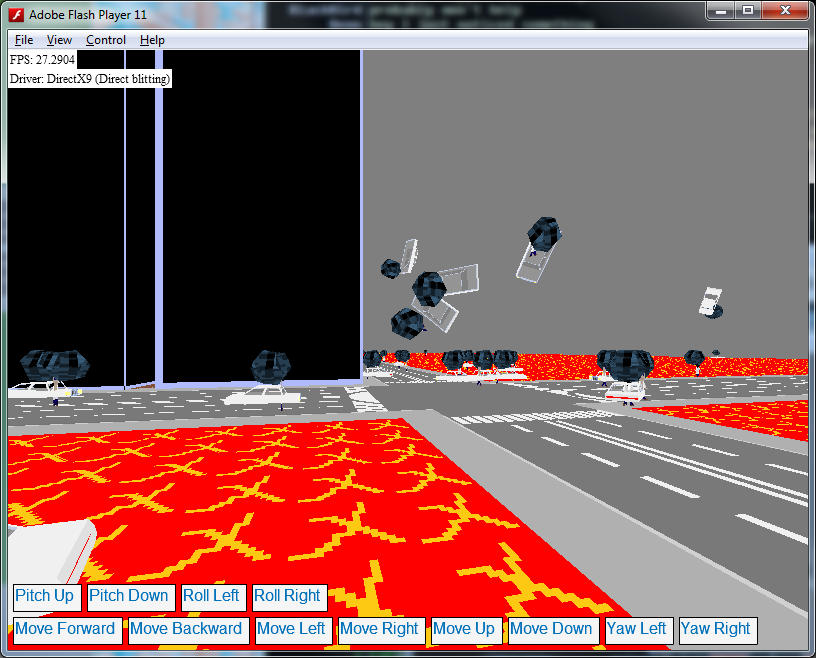 I just modelled a car and textured it. I'm staying with that and i will call it Grotesque 16V.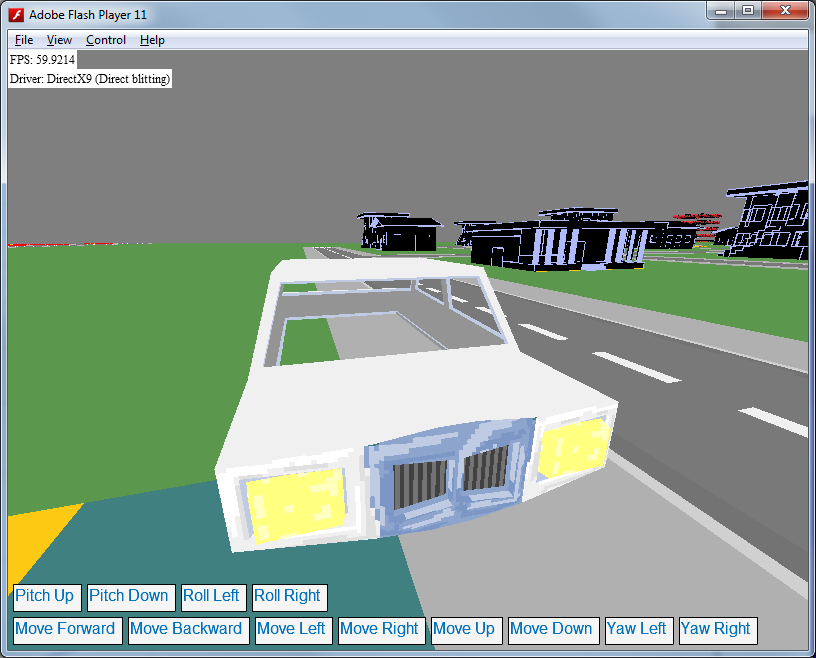 It needs an engine now, so I'm off to work
I'm currently modelling stuff for my game! Here is what I've got so far: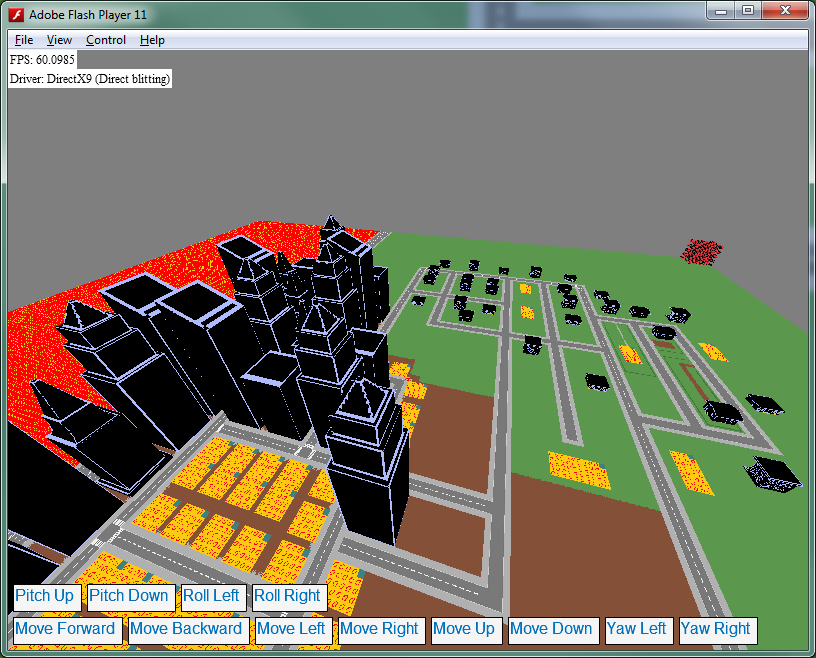 There are still no textures, but I will work on that later. I need to model few more homes now, and i'll get to tiny things like lamps, trees, fences, benches etc.
Man I hope i can make it! Thumbs up!
Okay, I'm drawing the city! It's gonna take me some time, and I hope I can get it done today! Actually there is no way I can not have this ready today
!
So, I'm drawing the map, when I'm done I'm going to 3d some models to unflatten the thing, and when that happens, I'm totally done for today!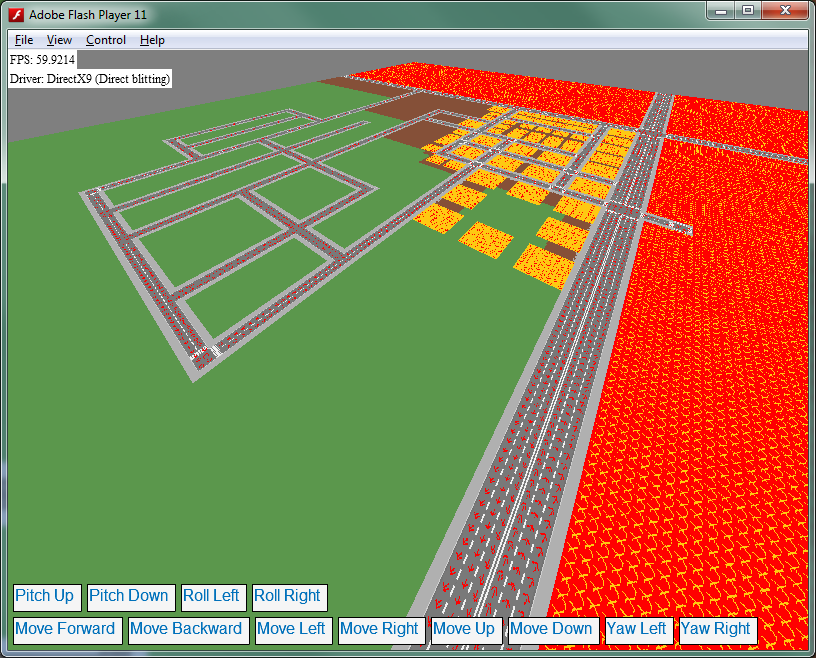 So, I'm using Flash 11 Stage3D thingie to get stuff working!
Here is what i've got so far: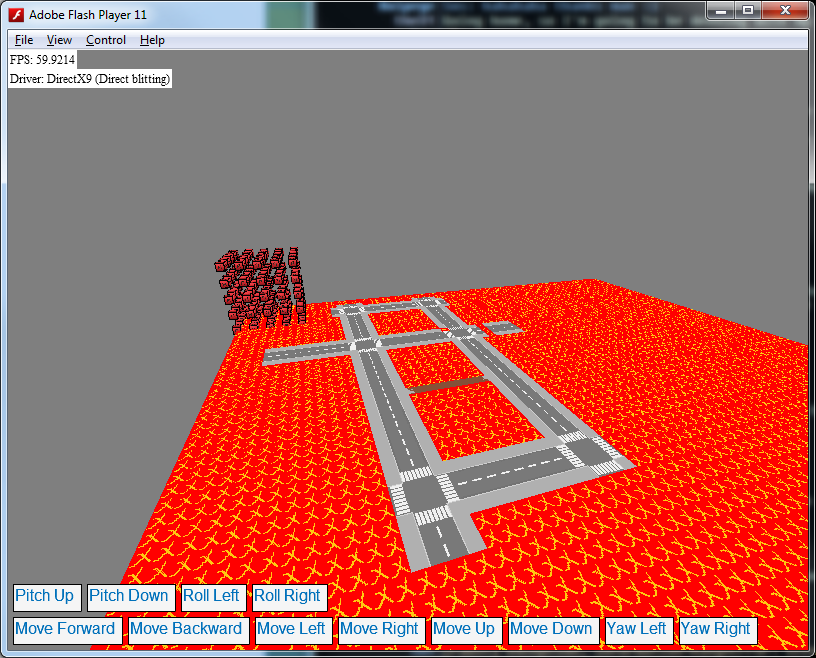 My idea is to have a city ready today, and tomorow I'll think about the gameplay.
Hi,
I just finished writing a tutorial that goes in pair with my platformer framework. I hope that someone will actually use it!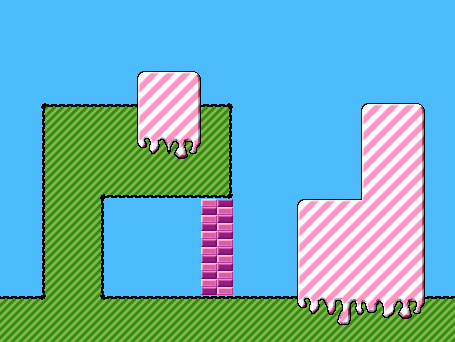 What's inside:
A link to Flashpunk tutorial
A ready framework platformer project
Handling collisions and gravity and stuff
Integrating Tile Studio and Graphics Gale
Source package of one of my game made using this
It should enable anyone who knows at least some programming to make a platformer using this druing the Ludum Dare!