About sirono (twitter: @sirono_466)
Entries
sirono's Trophies
sirono's Archive
Saturday, December 26th, 2015 4:44 am
Tuesday, December 15th, 2015 11:12 am
Hello, This is my ‪#‎LDJAM‬ Game here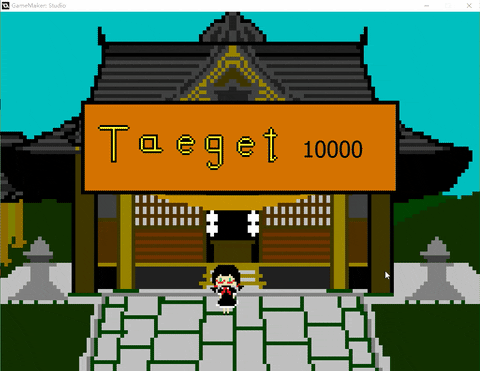 It is made by GameMaker, you may need to install the game first.
And this is a reaction game by using left click to hit the reimu's head, and right click to stop the time.
Hope you enjoy for this
Game Entry
———————
Twitter: @sirono_466
And something about this game:
This is my first time joining Ludum Dare, I have been late to know that LD34 has already started about 1 day. So I have not actually spent enough time to create this, you can see that it is still many thing on the game source have not been used in the game. I should keep noticed for the event !!
I don't know if I can reference other game places in this event. Will it break the rules?
The shrine and the red girl is both reference from touhou project. And the black girl who is created during this two day is my own character .