I made a fast RTS game when you are pissed off zombie who have enough of "zombie killing" games.
Gameplay:
At the beginning you own cemetery, which is a spawn point of your army. Every seconds your army is bigger and bigger.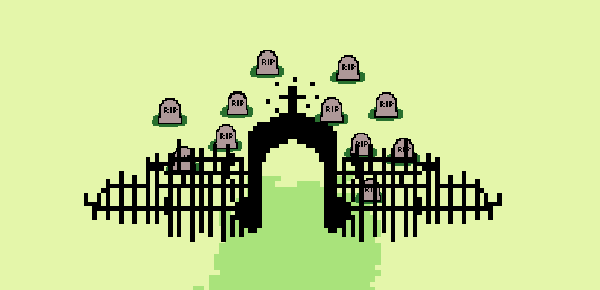 You can't wait to long, your opponent's army is also growing. So you should find a weak spots and attack him.

If you kill all enemies from their spot (like base camp), all the graves that are near the base start to spawn zombies. You must think which spots you should take first.
Your opponent are sending troops to your main base, so it might be require to sacrifice some bases, and rescue another spawn spot..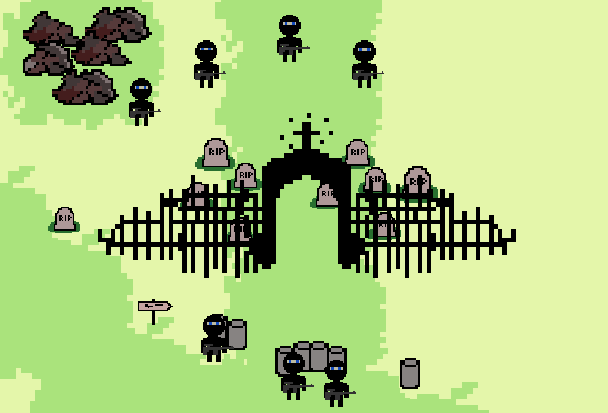 Graphic:
This was the first time when I made pixel art, and I'm satisfied with the effect. I have used piskelapp and it was very easy to use for me.
Evolve:
I like the final effect so I think about developing more content to this game. This is not a game for a big fun after 5 seconds of play. You have to try it few times, to find out good tactics. User learn the game from every play. I'm not sure if it works while ludum dare, so I think about making a user guid or adding some helper on the first levels of the game.
If you are a fan of RTS do not hesitate to try!
http://ludumdare.com/compo/ludum-dare-33/?action=preview&uid=29762