I would like to present to you the world's first "athletics rock simulator game", VAMflax Rock And Field™. Completely free, and available for PC and Mac now, download at 
vamflax.com
.
I made it in a 24 hour period, using Unity. A practice run for the upcoming LD!  😀
Think of it as an homage to Konami's legendary Track & Field fused with the hot new Rock Simulation genre.
Rock And Field features three time attack modes: 10,000, 100,000, and the gruelling 1,000,000 mode. So, whether you've got a minute or an hour to spare, you've always got the time to improve your best times!
As you can see in figure 1 below, it also features high end graphics including soft shadows, image-based lighting, and some excessive post-processing.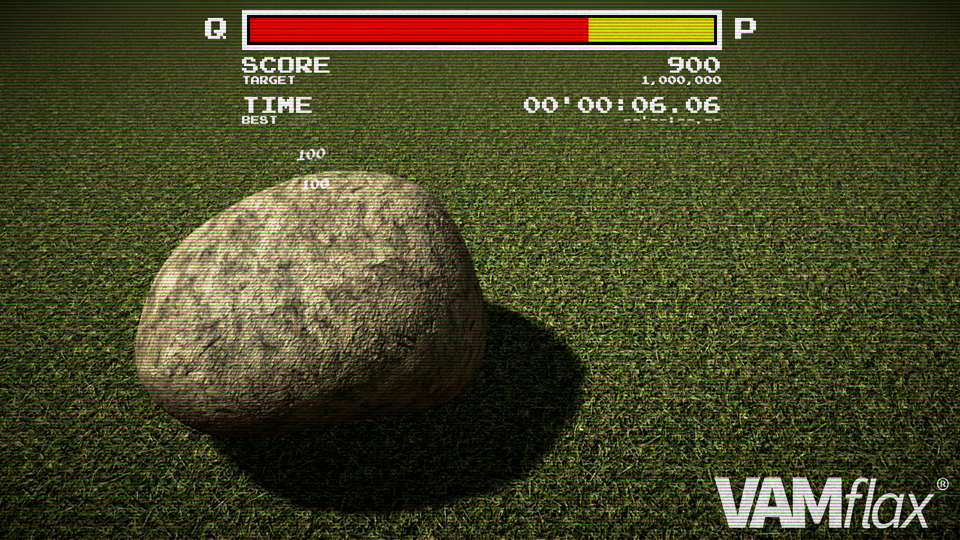 Figure 1. A rock, in a field.
I also have Super Something Squad™ in development. A mission-based vehicle-playground type of game that builds on VAMflax's first release, Chopper Mike. In addition to this, my 11-year-old son is developing his first game, Spacial Invadeners, due out later this year. All this can be seen and played to various degrees at 
vamflax.com
.
Enjoy!! 😀