Hello fellow gamedevs,
we started working on our game "Of Carrots And Blood" almost a year ago at LD31. Back then it was a nice little prototype and a couple of you liked the gameplay and art style. So we thought, why not put more time in it and work on a post jam version with more features. We did that and finished a little game, which has been played by a couple of youtubers, including these two cool Brazilians (video here) and PewDiePie (video here) and we got even more positive feedback from people…That made us realize that maybe there is more to this little idea. We just couldn't stop working on it 😉
So now we are at a point, where the old free version of the game became the "Classic Edition" and our new version for "Of Carrots And Blood" is now on Steam Greenlight!! 😀
After one week we are currently at 44% to the Top 100 and we need your support!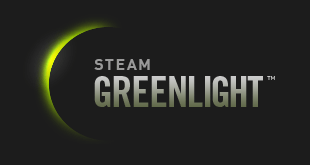 Of Carrots And Blood is a twin-stick arena shooter combining bullet hell with cute bunnies, mutants and a lot of blood.
You can play alone and compete for the HIGHSCORE.
You can play together in the local CO-OP and beat the short but intense "story mode".
You can grab a couple of friend and kill each other in 4 player DEATHMATCH (or in the two other 2 player pvp modes)
AND you can play the multiplayer modes ONLINE!!
So if you like some good old arcade action, where you need to be on your toes all the time or die a lot, you should check out our game:
VOTE for us, leave a COMMENT and SHARE it with your friends