The game: Connected Worlds Training Facility
I wrote an article on my website about my Ludum Dare experience. It has GIFs to show my progress throughout the weekend (sorry, no timelapse!). It was my first time taking part and I really enjoyed it. Thanks a lot.
Excerpt:
Last weekend, I took part in Ludum Dare for the first time. Ludum Dare is a game development competition in which you have to make a game in 48 hours. Before the competition, everybody votes on a theme, and this time around the most popular theme was "Connected Worlds." By the end, I had successfully managed to make a little game called Connected Worlds Training Facility which you can play online.

Taking part had been on my mind for some years. I first learned to code with Game Maker, about 12 years ago, and have been interested in game development ever since. I read a lot of game development books, regularly browsed forums like /r/gamedev and the Stack Exchange site, learned a fair few libraries and tools, and started making some of the ideas that were dancing in the back of my head — but never got far.

I watched many Ludum Dares come and go and always told myself that I'd take part next time. I was also pretty scared that once I left university and started working, I'd never have the time for that kind of thing. Then I left university, got myself a job, and three weeks later took part in Ludum Dare. It's funny how that happens.
I also give an overview of everything that happened during the competition and my thoughts on how it went and why.
The first GIF: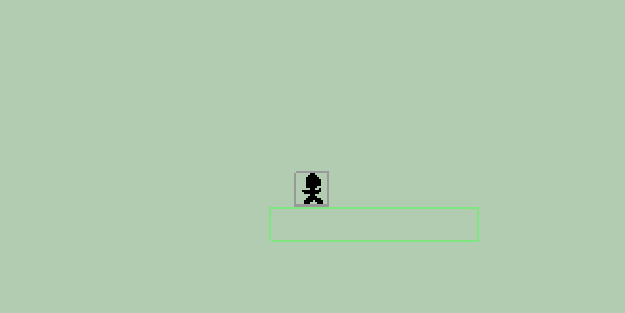 The last GIF: