Previously my games were arcade-type action games, and I felt confident about being able to make them.
This time I tried something turn-based, and was a bit worried going in!  But I'm fairly content with the result, I think it's fairly satisfying to splat slime on these demonic teddy bear things and watch them go up in a sploosh of blood!  That's what they get for trying to steal my eggs.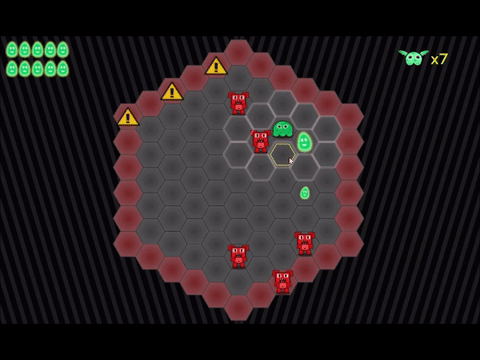 I've also been pretty happy with my transition from pixel-style graphics to vector-based graphics.