Play it here: http://ludumdare.com/compo/ludum-dare-37/?action=preview&uid=49923
The objective of the game is to control your Master Dwarf to complete orders of the villagers that decide to put their trust on you. You have a rundown workshop componed by a single room, and you're forced to sleep in the corner.
Once a villager comes in, he'll ask you a specific weapon. As the customers get more impatient, they'll start offering less and less for the item they requested, so make sure you hurry up! Should their patience completely deplete, they'll storm out of the shop, forcing you to pay a penalty.
You have several Dwarves at your disposal: a Smelter, a Smith, a Leatherworker, a Carpenter and a Master Crafter. Go close to them to see what they can craft!
Crude GIF tutorial for how to craft. More details in the help menu: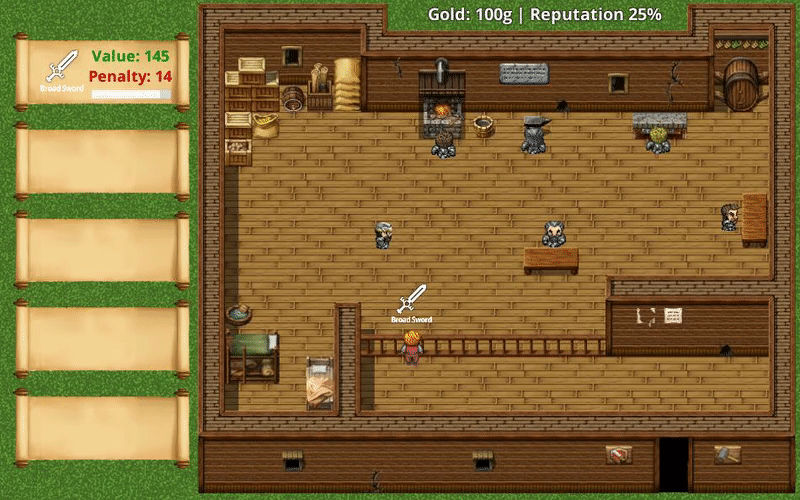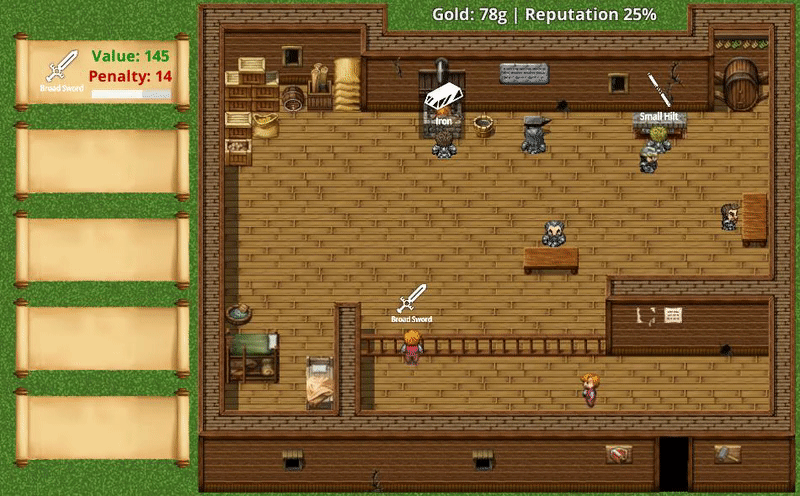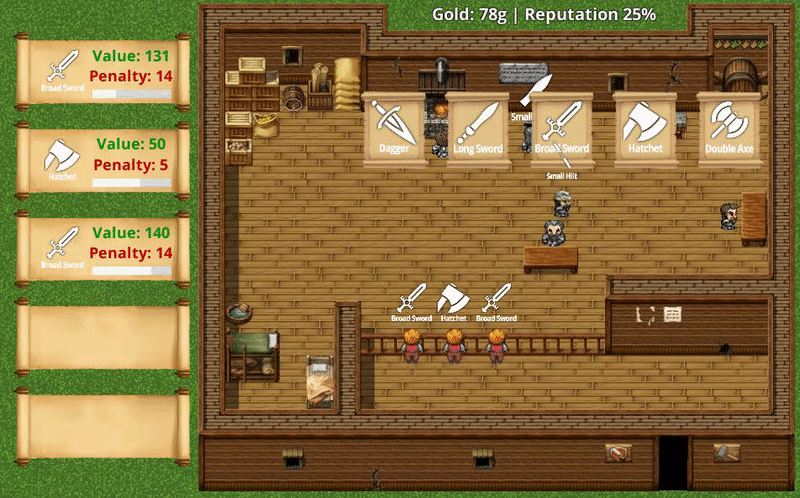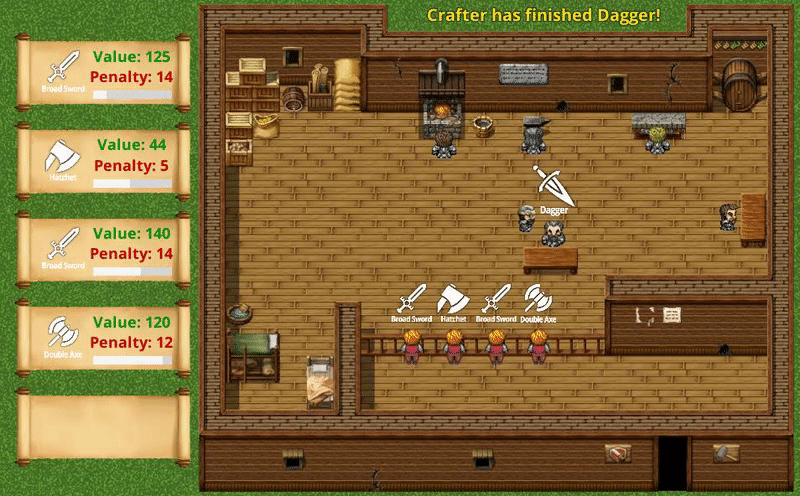 Enjoy and please contact me for feedback and concerns!