About MalphasWats
Entries
| | |
| --- | --- |
| Ludum Dare 30 | Ludum Dare 26 |
MalphasWats's Trophies
MalphasWats's Archive
I'm in.
I think I have a very basic idea for a survival/horror type game, although I'm naturally concerned that I'm not the only one!
Using Javascript and the JawsJS framework.
It was a long slog. I'm going to write up a more detailed report about how it all went, but all-in-all I'm happy with what I produced.
The whole thing was built using just my iPad – I was worried I might have to cheat somewhere along the way, but it turns out you can do a whole lot with just your fingers! I was able to take screenshots by AirPlay mirroring to my iMac, so I'm working now on putting them together into a timelapse.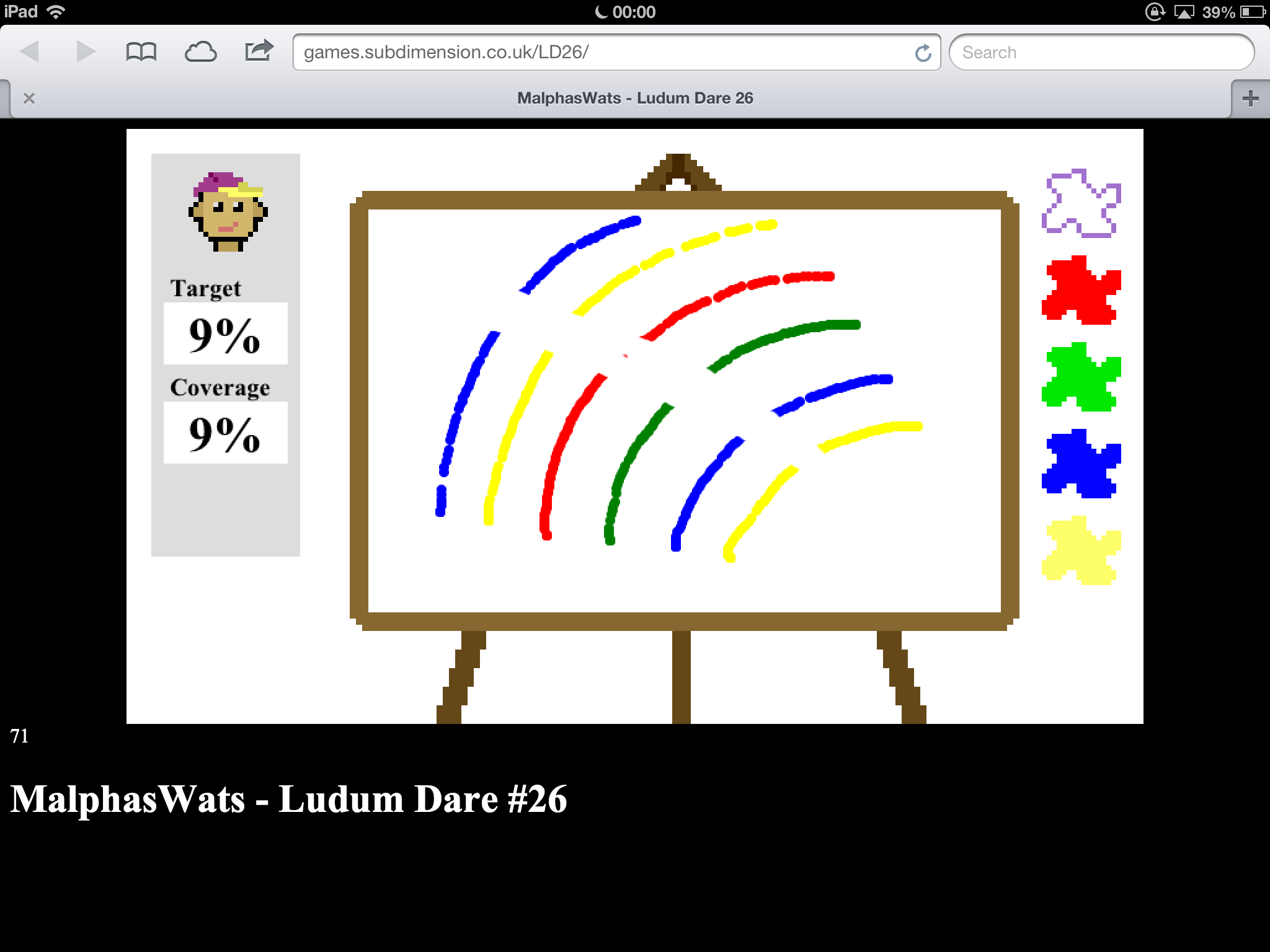 Fairly happy with the progress I've made today, I think I actually have a chance of finishing. I'm a little worried about the actual challenge of the game, but hopefully I can tweak that towards the end, still got a lot left to do!
So far, the whole thing has been done entirely on my iPad, all the art, all the coding, everything. It was slow going at first, but I'm getting faster now and I'm probably not far off the sort of pace I would have made on my iMac really – with one two-year-old and one two-week-old in the house, I don't really get to concentrate for extended periods of time anyway!!
I had some trouble with my mirroring at the start, so i missed off the first hour of work for my time lapse, which was disappointing.
My idea took a little while to work itself out in my head, but i think I'm making some progress now. Here's what "The Minimalist" looks like so far: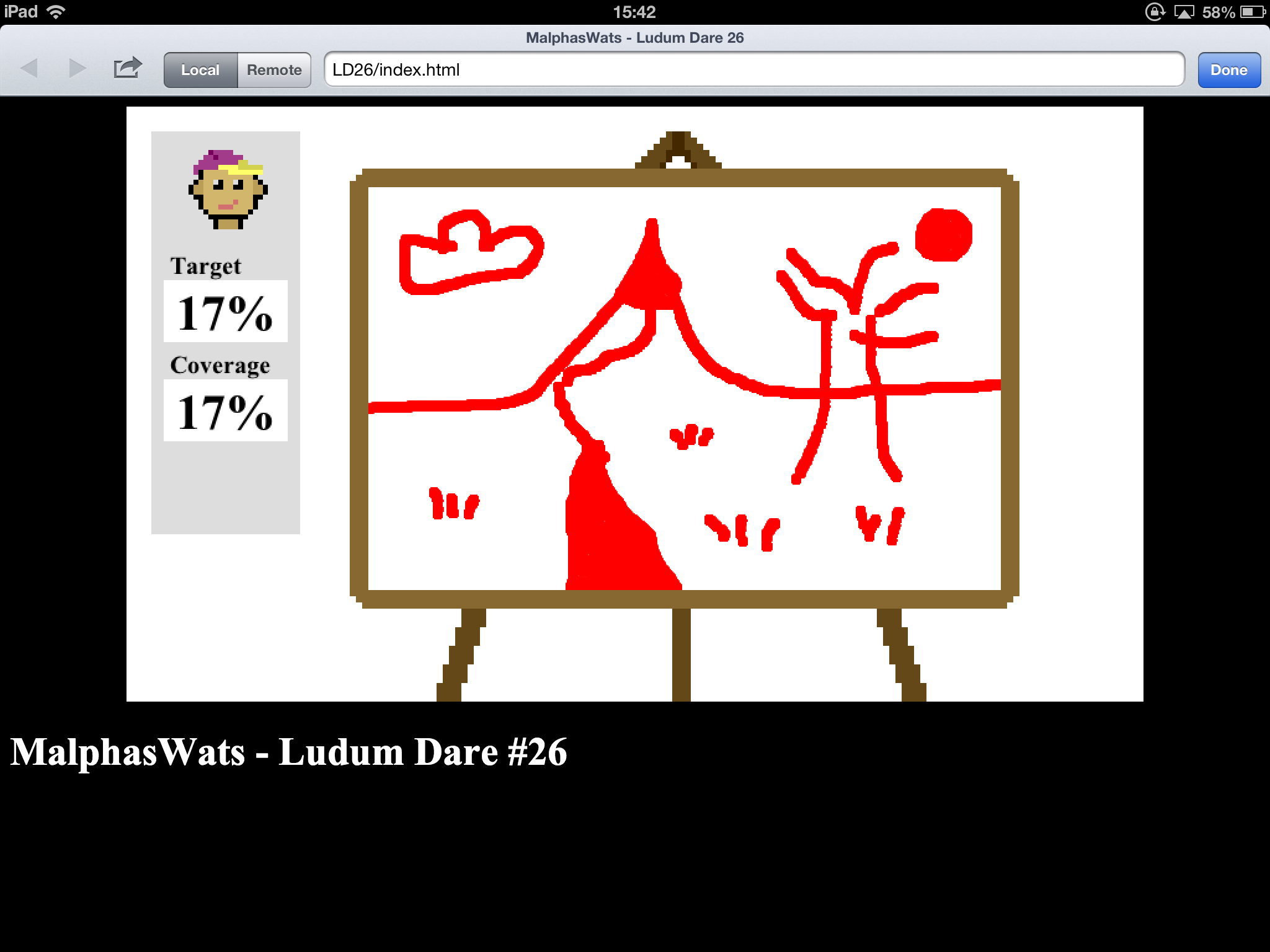 I'm signing up for my first Ludum Dare.
To make it interesting, I've decided to do the whole thing using just my iPad!
I'll be using Javascript with these tools:
I also might use a simple touch-based control pad I made a while ago, code for which is on GitHub
I've set my iPad up to mirror to my iMac so I can take screenshots for a time lapse that I'll post at the end!