Hey folks! I'm happy to share with you my compo entry in LudumDare 37, Jade's Gauntlet was really hard to create, spend lot time creating it and I hope you enjoy it.
I think I have some cool stuff to show you, so let's bring a look, but first, a gameplay gif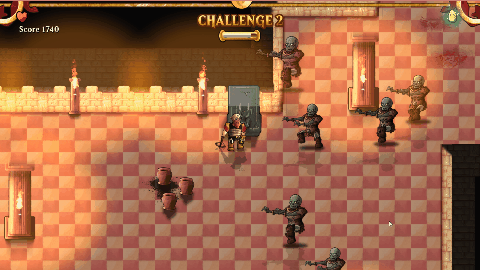 So, I've started the first day creating the some visual resources, like player, zombies and basic scenario, all made in photoshop with a digital table.
And of course, lot difficult moments while trying to understand how animations would work in this game, Spine helped me a little bit.
After two days of animating, drawing and coding, I couldn't finish the game in time, but I'm really proud of my results this time and I know next time it will be better.
Thank you folks!