About Ghostik
Entries
| | | |
| --- | --- | --- |
| Ludum Dare 27 | Ludum Dare 23 | Ludum Dare 22 |
Ghostik's Trophies
Ghostik's Archive
Hello!
I would like to show you some new screenshots from my current project called "Artificial Mind"!
.
I have also written an article about all the new features and tweaks that were added to the game.
Make sure to share your opinions and ideas!
Link
to article on Indie DB
Hello!
We have finally released new gameplay (with dev. commentary) of our new project that was inspired by my  LD27 game called  Project: "Explosion"
You can check it on this link (bottom of the page): LINK
Make sure to let me know what do you think about it!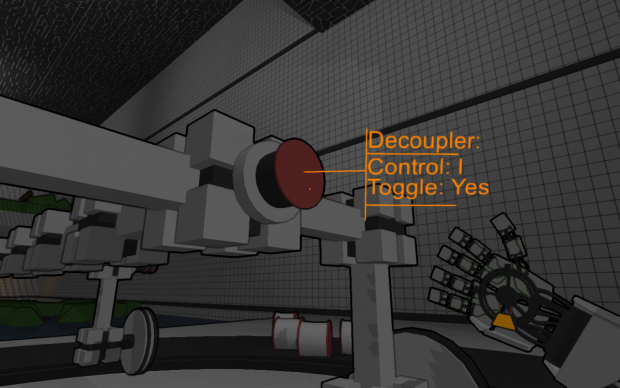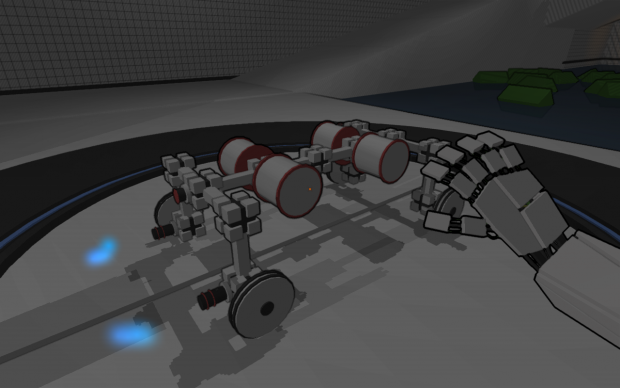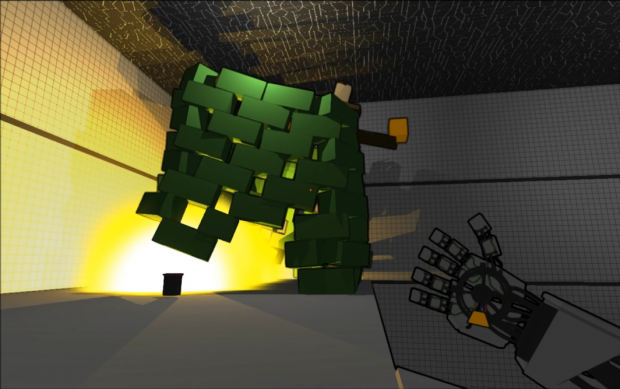 Hello, I have finally decided to register our new project on Indie DB.
It is  a first person puzzle-solving sandbox game.
You can check it out HERE

It was inspired by my LD27 game called Project: "Explosion"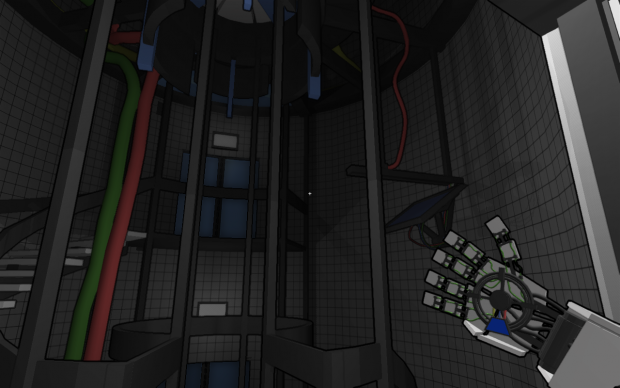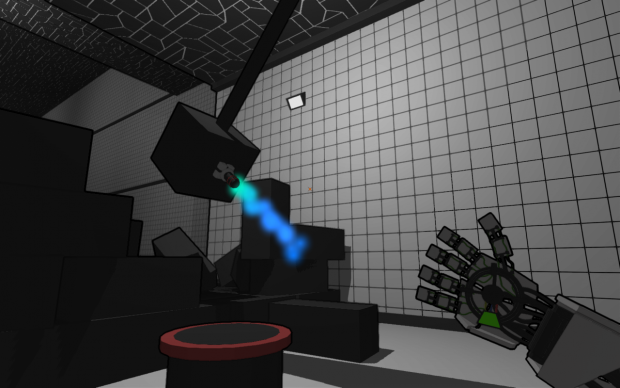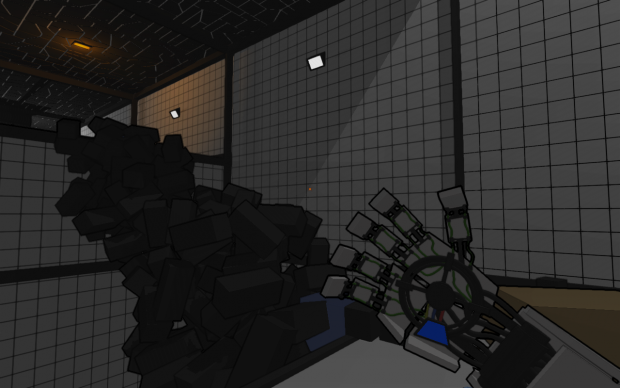 Hello.
I would like to share pretty good news with you. My game called "Cubic Climber" was recently released on Desura. I want to say big thank you to you guys. All awesome games and ideas I saw here were (and still are) a really big motivation for me.
You can check out the game on this link: http://www.desura.com/games/cubic-climber
(It is free to play)


THANK YOU LD! 
Hello!
Ludum Dare 27 was my third one and I must say that it was  may best LD so far.
I woke up at 7.00 am.  LD was in progress allready for  4 hours in that time ( I live in GMT +1  – Slovak Republic)  so I just picked up paper with my ideas for almost every theme from final round and found "10 seconds" . There were some keywords like bomb, slowmotion, exlposion next to it. I put it together in my mind and I knew what my game will be about.
At the end of the first day 90% of game mechanics, menu screen and environment for levels were completed. I went to bed around 1:00 am. of the next day.When I woke up around 7:00 am. I stared to work on sound effects. It was the first time I used my own voice so it was really funny. Then I came up with the idea to use a sound of clicking pen as a sound of "clicking button"  …and it was amazing. Then I grabbed my guitar and crated the intro music. Everything was going perfectly!  I had a little issues with level creation. Some stuff just did not want to work properly but after 2 hours I fixed it. I finished the last level at 2:30 am.  (3:00 was the deadline  in my time zone). I made the finishing touches, put together the timelapse and went to bed.
Timelapse:http://www.youtube.com/watch?v=UI_-lrMSypo
My game "Project: Explosion": http://www.ludumdare.com/compo/ludum-dare-27/?action=preview&uid=6198
What I enjoyed the most?  That feeling when people started to post comments under my entry and they liked my game

See ya in 4 months!
Last LD was my first and I am here again to make something playable
. I hope that I learned something from my last LD`s mistakes and my entry will be better and without so many bugs
I will use :
Engine – Unity3D
2D graphic – Photoshop
3D graphic – 3DS Max
Sound – Audacity + don`t know yet
Timelapse – Chronolapse
Livestream – Join.Me ( no one will be watching it but I will have better motivation
)
So I am looking forward to this sleepless weekend of programing.
VOTE FOR KITTENS!!!
First day
LD22 was starting at 3:00 am (MiddleEuropeTime) in my country so I woke up at 8 am , checked the theme and started thinking about it. I knew how I want to do my game after minute or two so I started Unity, Chronolapse and horaaay to work.
At first I created (after 2 hours)  my own moving system ( I didn`t want to use unity basic 1st person prefab) … I had some problems with camera rotation but I managed to fix that. Then I created pistol used at end of my the game.( I thought that I create more action based game but I changed it to mix of adventure – action  :D)
I slowly started to create first room in my imaginary house and I thought up the best way to tell the "story" – by creating floating text meshes. After 12 hours of programming tasks like "switch the light on","open the door", "waaa zombie …RUN!" I found up that I closed chronolapse (I dont know how… so there is 12 hour window in my timelapse :/ )
After first day I created ground floor and some furniture, door animation + first 4 or 5 tasks. I went to bed about 1 am(of second day :D).
Day two
I woke up and realized that I will have really long night. I had something about 30% of my game created. Firstly I started working on roof of garage(I better dont tell you how hard it was to fill triangle hole between ground floor ceiling and roof when you must create everything from cubes ) Then I was working on "zombie trying to destroy door" animation and I created task where you need to collect some items in garage to block the door ( + i added elegant (my opinion :D) timing system for that task … I was proud of myself :D)
The most funny part of that 2 days was creating animation "zombie is jumping trought the window" I really enjoyed that part I realized that my game needs more action so I thought up brick throwing and added scene when zombie broke the garage door and you must kill it with a brick  (+ added dead zombie face texture). Again some tasks like "block the window with long plank"  and I created basic of 1st floor + some furniture. Again task of type "kill the zombie with brick" + added window opening animation.
I realized that I have no time ( next day it was school and that means waking up at 6am… and  deadline was at 3am. It was something about 11:00 pm and I still needed to add balcony, neightbour house , ending scene in garage + tasks to everything….so I told my mum that I can`t go to school next day … fortunately she was OK about that . I catched second breath … had a little rest with stupid smile on my face (it`s not fun to spend about 12-13 hours in front of PC :D) And i knew that it was my last rest of that day   So I was programming and creating enviroment
Do you know what is fun ?  When it is 2:20 and garage door just can`t open for some reason … and when it is  2:40 and they still just can`t open … Somehow i managed to fix it. I added some more zombies and wretched end screen  in 5minutes. I was ready to upload … You can`t imagine how happy I was when I read that we have 1 more hour for uploading .
I was going to bed at 5 am realizing that i can go to shool if I can live with one hour sleep time  … but I can`t  
So this was my first LD and it was fun … 2 days of my life that I will never regret
btw. sorry for my english
Looking forward to LD 23 !
+link:
http://www.ludumdare.com/compo/ludum-dare-22/?action=preview&uid=6198