Have you ever wondered how mythic creatures travel between worlds? There is a special room, where doors of different worlds make a crossroad.
Have you ever wondered how much of an effort does it take to make those creatures not to argue to each other? It takes special skills!
Have you ever wondered who skillfully copes with the task?!…
This is One Passage Room game post-mortem. We wanted to make something simple yet dynamic with voxel graphics at the start. Hopefully we managed to do it!
So we created an arcade with an unusual idea of creatures that pass the room from one door to another. At first it seems very easy, but the fact that creatures have relationships between eachother makes it more complicated. And if the creature leaves in a bad mood – you will loose some money… In such a scenario, it becomes clear that it is necessary to give them greenlight in some sequence, not just open every available door.
Credits
Dyn – gamedesign, coding
Alice – 3d artist, animation
Process
First of all we started with boxes

Pathfinding gave us a lot of fun moments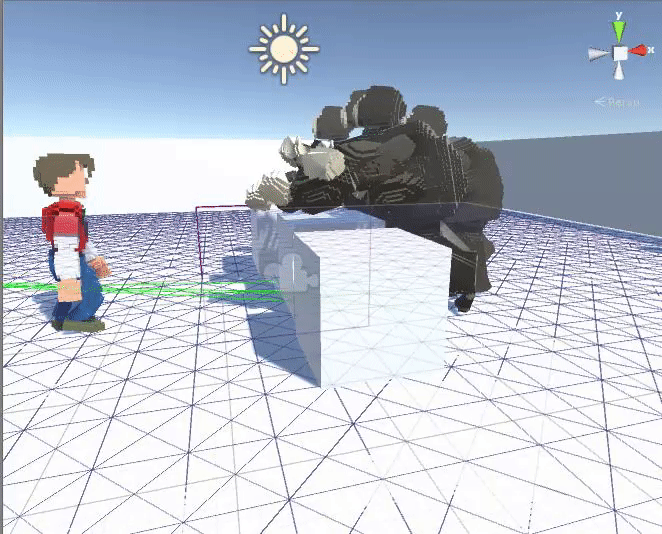 First day was finished with some sort of prototype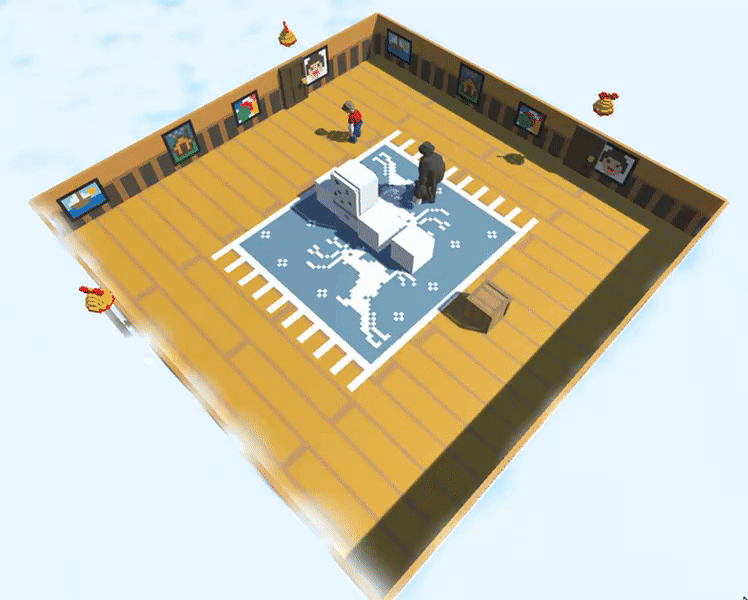 We also wanted to make some small story at menu screen.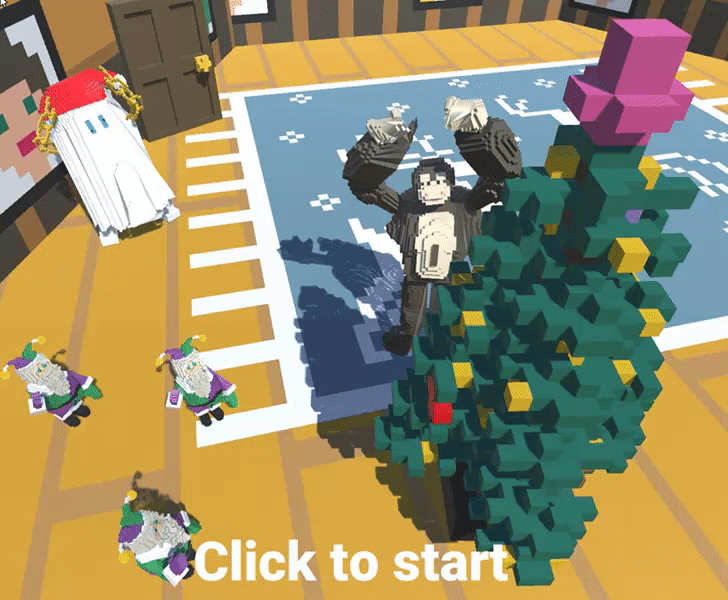 But after decided to cut it off and make funny dance)
What went right
Timing. Probably it's my first time when almost everything was on time. It is amazing! Prototype was ready for the 1st day, the game – for the 2nd. We added extra content, improvements and sound on 3rd.
Coding. It is strange, but this time we hadn't have almost no difficulties with the programming.
Voxel graphics. It is very very cool. Not hard to create and looks beautifull.
People making games at D3C0D3 bar – Other interesting works motivate to work better and better. Thanks you guys! You're all awesome!
Wrong
I got sick right before LD. It was very difficult to take pills, think a lot and sleep less
Insert and configure all artwork by the programmer. Manually. Always remember that it is necessary to immediately make the infrastructure. Even in LD
By the third day we were very relaxed. Everything seemed to be going well. So we barely had time to assemble the game to the deadline. Conclusion – no relax on LD! Keep focused!
Conclusion
This is one of my best works on LD.
What do you think? Do you have time to play it? If no – go and play! I will be very pleased. ^_^ Or at least watch gameplay video and give some feedback)
Thanks for reading all this bunch of text. ^_^