About Bobrocket
Entries
| | |
| --- | --- |
| Ludum Dare 34 | Ludum Dare 25 |
Bobrocket's Trophies
Bobrocket's Archive
Game engine (somewhat) complete, some basic movement complete.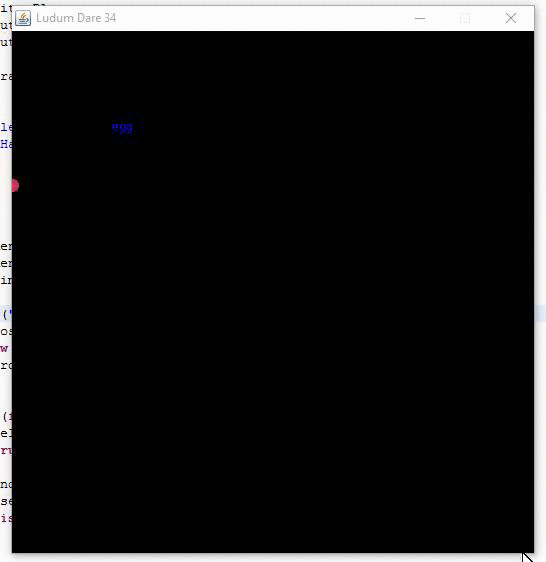 Gotta work on smoothing that movement and then adding some more entities!
using C# with xna, paint.NET and magix music maker I'll be joining this Ludum Dare – and hopefully not going to go off-task.
I'll be drifting in and out of the IRC – I have my Jonathan Coulton and Starbound music to keep me entertained too, so it shouldn't be too bad for this weekend.
Good luck to you all.
So, as I've finished my entry and you can view it here, I figured I should recap on everything. (View the leaderboards here)
StarRunner is a game where you play as an intergalactic thief who is being chased by the intergalactic police, only to find they'll never stop.
What went right:
I fixed most, if not all bugs.
I knew what I was doing from the start.
It was fairly simple.
Music turned out surprisingly well.
Simple concept can make a fantastic game.
Arcade style = pretty cool.
What went wrong:
My game hardly fits the theme (I discovered this as I was finishing up, felt quite bad in the end).
My code isn't the most user-friendly, however I did try my hardest.
My sprites were slightly inaccurate (white spaces, did help a bit) and some things are off-center.
Original animation test failed, so I removed all code for that.
What to improve:
Word filtering for the leaderboard – while FUK and ASS might be good players, not everyone likes swearing.
Make my code more user-friendly.
Sleep more.
This was my first ludum dare and it was fantastic! Thanks for the great experience.
So, a little while since my last update, so I thought I would share it all.
First, you can download the latest version here
I added some online leaderboards to the game (check http://project-unknown.com/scoreset.html)
I also made the submit score field look a bit more interesting, and arcade-like.
My Ludum Dare To-Do list:
Make site look cleaner
Polish Code
Sound Effects
Dance
???
Profit!
Good luck!
So, after 11 hours of work, on an idea that now seems like a bad idea, i've made a fair bit of progress.
a little backstory:
Wanted in almost every galaxy ever, you play as a ruthless intergalactic theft. Having being caught by the police, he needs to fight them all off! Little does he know they never stop…
so yeah, good luck everyone!
also music
So, I got a start on my game
the menus are controllable with your arrow keys, and i'm looking for a nice 8-bit look which will never happen..
should get some sleep, i crashed my livestream doing this!
I'll be doing the Ludum Dare next weekend, my first one yet.
Language: C#, using XNA
IDE: Visual C# 2010 Express
Graphics: Paint.NET
Sounds/Music: Audacity/Magix Music Maker