Unfortunately, I'm going to have to call it here. Life just keeps getting in the way and with so much left to do and so little time, I'm going to drop out now and relax for the rest of Sunday.
This is extremely hard for me to do as this marks the first LD I've competed in and failed to produce a game. Oh well, there's always next time!
Heres a gif of current progress: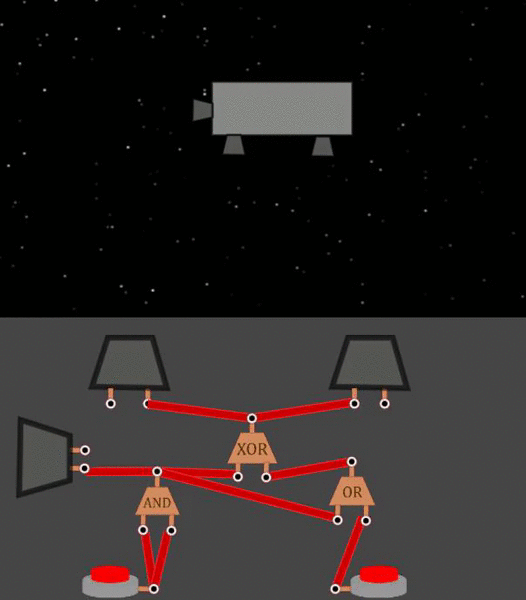 Concept: Use two buttons,  a couple switches and a limited number of logic gates to wire up the controls of your ship, then traverse the level with your designed controls. The "Growing" element came in with the growing complexity of your control system to be able to traverse the increasingly difficult stages.
The levels would take a long time to design, I'd still needed to implement the N gates and all the win/lose conditions.
I like the concept and will probably continue with it outside of LD!
I can't wait to play some of the games you guys are working on!