About Awpteamoose
Entries
| | | |
| --- | --- | --- |
| Ludum Dare 37 | Ludum Dare 33 | Ludum Dare 32 |
Awpteamoose's Trophies
Awpteamoose's Archive
So, we made a game, but I only just now got to writing a blog post about it.
Play it here if you don't want it spoiled maybe?
Not much to show yet, but here's a viking dad.
I guess you'll be hungry for another night.
We're continuing to work on our game post-compo, trying some things we had no time for! You should do that too!
Here comes a bunch of screens for black vs white:
Which one do you like better? I love dark version a lot, looks badass!
Definetely, we'll have multiple color schemes per level to play with contrast and color temperature
Also, we are thinking on adding more levels and a level-editor for you!
We've completed our first ever game jam!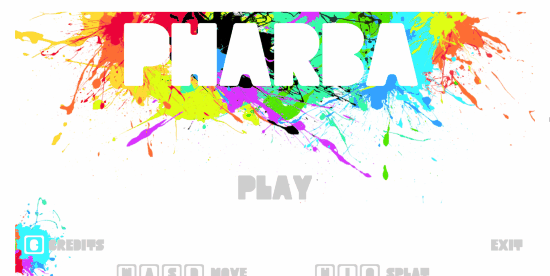 We've made a game, where your only weapon is a paint bucket. We've called it "PHARBA", which means "paint" in Ukrainian

It's a local versus multiplayer game, that supports 2-4 players. Every player controls an invisible man, who carries a bucket.
Your goal is to paint the world and your opponents before they do the same to you
Let's the splatness begin!
Make art & colors! Play & rate it!