Had a dream a weeks ago about playing a game, so when i wake up i made the design i remembered on my notebook and started to develop and tweet each step/progress.
To read all the story behind this project go here:
Today i had a dream about developing a game XD . Not was a big deal, some mini game with physics, minimalistic-retro an all this stuff…

— Davit Masia Gamedev (@DavitMasia) September 19, 2016
There are more than 60 Tweets talking about the game with photos, videos and all problems/ideas i had until now.
This is the first design on paper i did: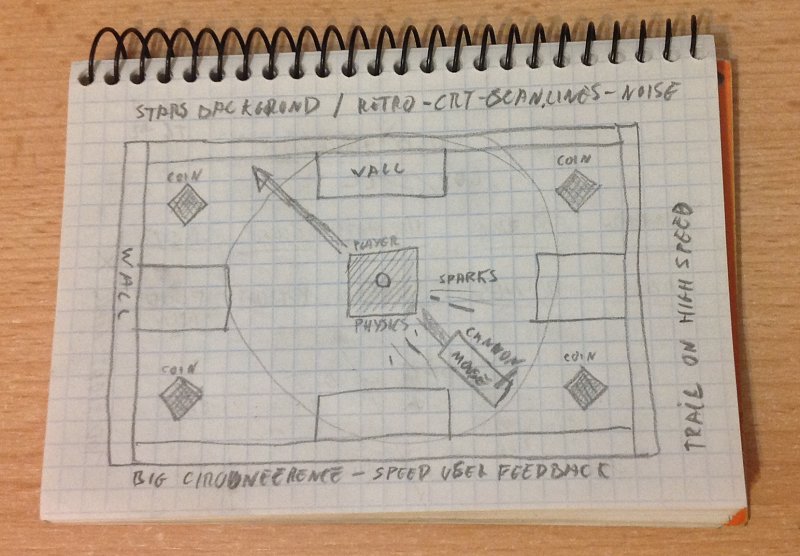 Here the youtube playlist with all the progress from the first thing (23 videos):

And this is the last one i just uploaded now with close visuals of the final project:
Here you can play online(HTML5) an early version of the game or download the Win/Mac/Linux version:
https://kronbits.itch.io/cube-shooter
Starting tomorrow i will upload the next betas of the game to be available for my patrons here: https://www.patreon.com/davitmasia
Hope you like it!