We're happy to announce the Can't Drive This early access version!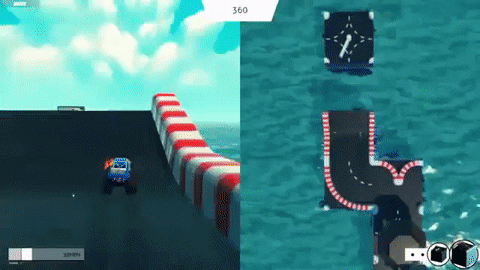 Development went on after Ludum Dare 35. The game got greenlit within a week, has a ton of new features and receives great feedback and attention.
Selection of updates:
online multiplayer
multiple game modes
air controls
choose from multiple vehicles
racing track and vehicle customization
lobbies and match making
new racing track tiles
polished design
The game popped up on platforms and media like reddit and achievement hunter and already has impressive coverage on Twitch and YT.
Gamer, streamer and press can read about updates on our website or presskit and blog.
Feel free to contact us for feedback.
Thanks and greets to all LD35 Devs and the LD community!