With the addition of basic spiders, The 'mechanics' side of my game is complete!
Now its time for sound, many many tiles and much world building!
Although I don't think I'll be able to achieve a map like Jet Set Willy: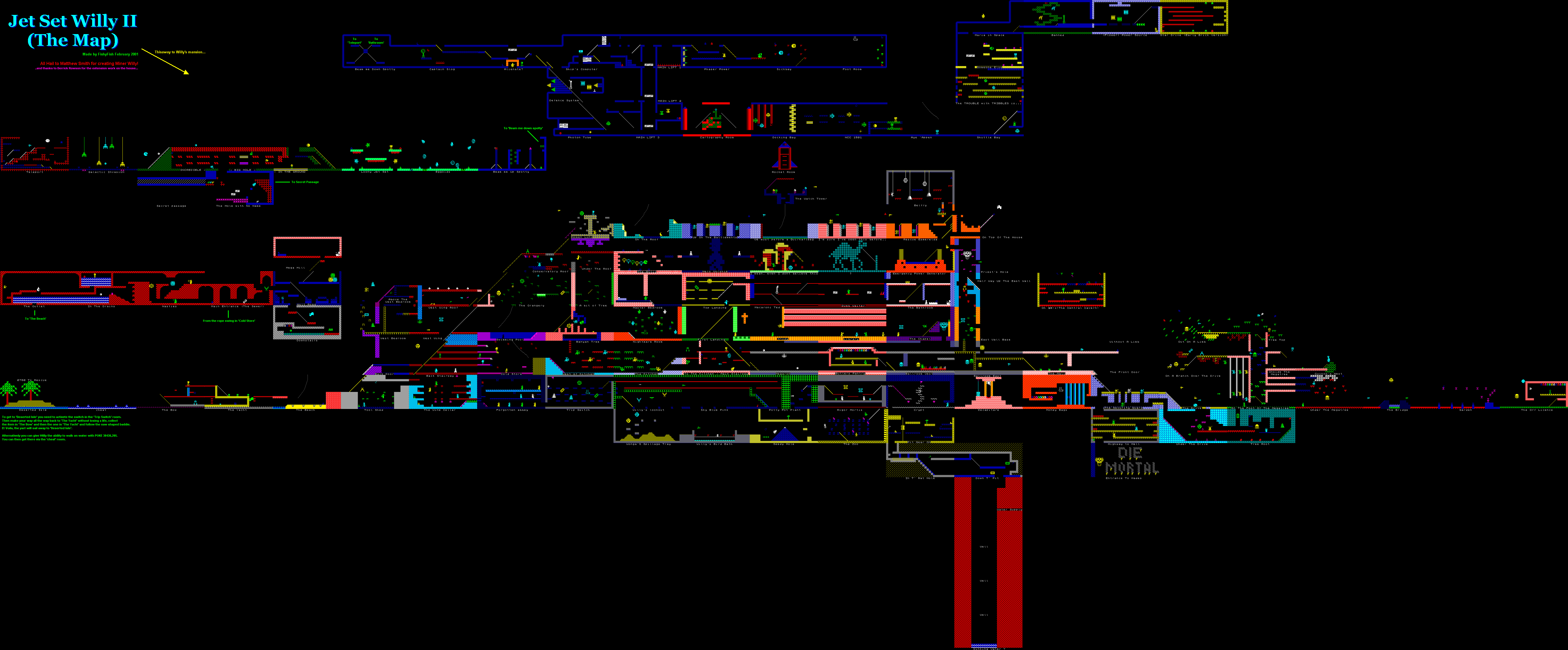 I still plan to go quite large, with my current map 8 chunks by 8 chunks, or 64 rooms large, and I can always expand that later!