Greetings,
A quick introduction into who we are. We're Dapper Penguin Studios, a small Indie Dev company of 10 people that are currently working towards to release of our first game in the coming few months. We've taken some time away from our flagship project, to relax and work on something unique and different; Ludum Dare!
---
Our Theme
We wanted to make sure we went with a design that felt different than the usual "Player Shapeshift" mechanic, and after a long night of design meetings and a whole lot of scribbles, drawings and notes, we've settled on what we feel is quite a unique, and interesting design.
Our game is currently titled; Mimic. You take on the role of the mythical RPG creature; The Mimic.
You play as the Mimic, in your own Dungeon where Heroes will come and attempt to stake their claim of loot, treasure and glory. Rather than taking on the role of the Hero yourself however, your job is to stop them. You'll be fighting against a constant swarm of Heroes attempting to take your precious and hard earned goodies. The Hero A.I. will act just like that of a normal player, looking for treasure in an attempt to improve their gear, and you're going to stop them!
We've taken this inspiration from the other theme that was a possibility this year; "You are the Dungeon".
---
Our Style
Making any game requires you to create a specific feeling for the game, a visual style that can be closely associated with the game itself and almost be recognisable for the title it was created for. Our in-house Artist has done a wonderful job so far at developing what we believe to be the perfect style for our Shapeshift Dungeon game.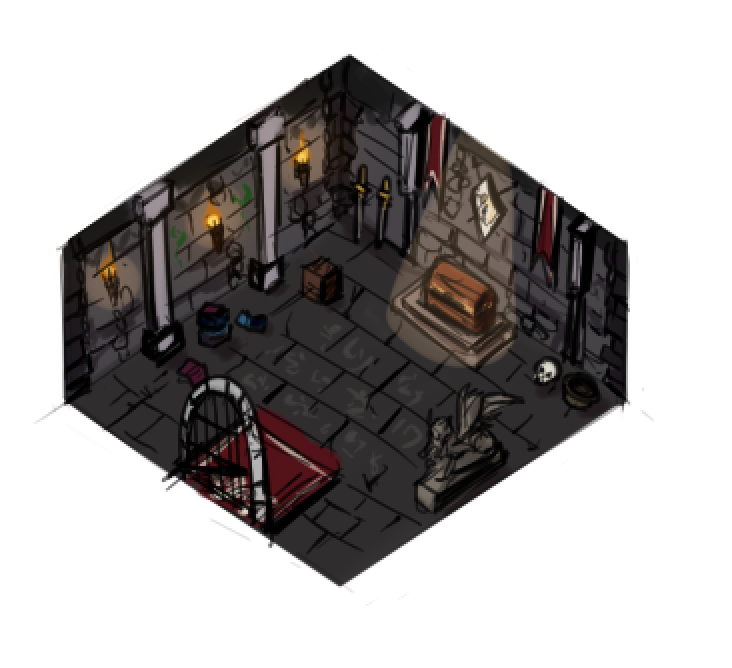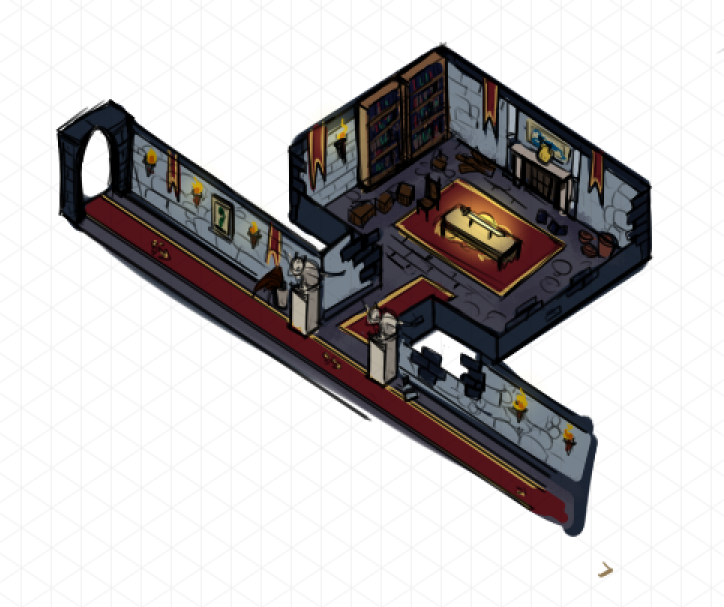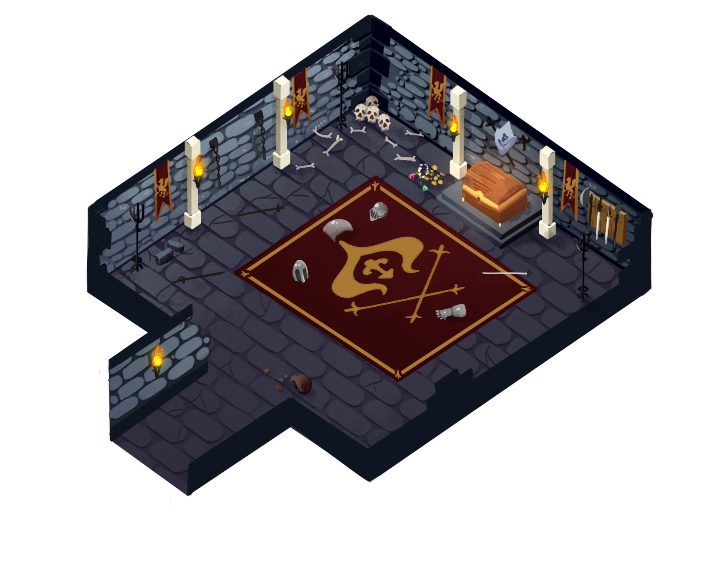 We want our Dungeon to have a sense of depth, with a lot of stone, moss and damp, but we also don't want it to feel too murky. Lots of our colours are going to be quite vibrant, with rich velvet red carpets, glistening gold coins and roaring torches that'll illuminate and create a sense of warm in what should be quite a cold, and worrying place.
The reason for this is because you, The Mimic, live here. You're not locked in, this is your home, and the treasures and loot you've gathered over the years has been used to decorate and make your quiet little dungeon feel very homely, at least to yourself. Sadly, what is homely for a Mimic, is rewarding for the advantageous Heroes looking for glory, victory and wealth.
---
Our Code
So far we've mostly been working on Prototyping our basic concepts, the capability for you to shift your character from one model to another, as well as the development of the A.I. who will seek your treasures, but also hunt you down should they find you.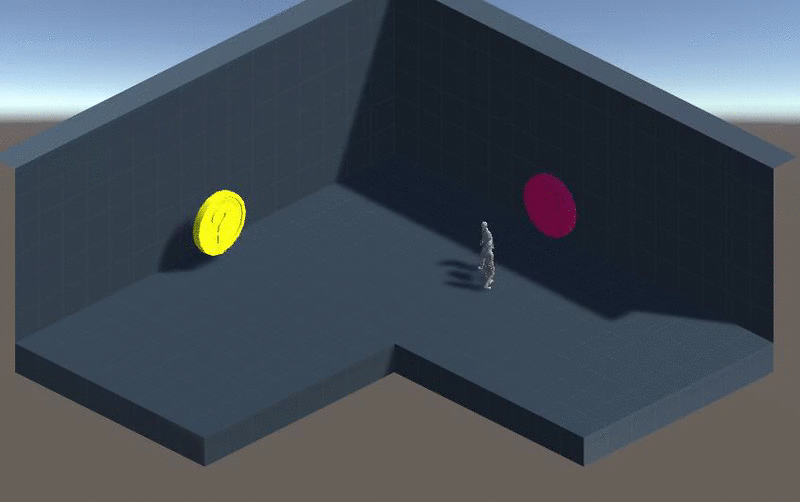 But sadly, as with all game development, there are flaws, bugs and faults. Our latest iteration of the Model Swap System works, but has some odd side-effects.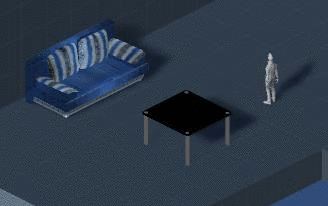 We'll be providing (hopefully) regular updates, but you can follow me on Twitter, where I'll be doing my best to keep you all posted about the on-going progress. Thanks for reading!