Hello everyone,
Thought I'd stop by and do my "I'm in" post, but first I wanted to talk about preparing for the worst.
Just a quick PSA, save often! Also use Version Control! if you've gotten by without it so far you are lucky!
So, if you're doing Ludum Dare, and you've practiced using the Game Engine, Framework, or lack thereof; you've nailed the asset pipeline for your respective tools, and Now you're wondering, "What could I possibly do to prepare even more for ludum dare?"; I'm here to tell you:
Choose a version control system, preferably offsite. (here are a couple to get you started: Github, Bitbucket)
Make an account! (easy-peasy right?)
Learn your choice of website (use their tutorials or figure it out on your own. Learn how to create a repository, name it, and configure it for your project. here are some links: Githubs tutorials, Bitbucket tutorials)
Choose between the command line, or a GUI Client.

 choose a GUI Client if you're completely new to source control or just want something easy : SourceTree by Atlassian, Github Desktop, Git Kraken. (Personally I like Sourcetree, but honestly these all look fine, consider walking through the tutorials on the site of your choice to get accustomed to the terminology and how to push, pull, commit, and merge.)
Command Line, you'll need to learn the commands and all the awesome things you can do. Here are some resources: Tutorials by Github, Derek Banas on Git (Youtube)

Set up your local! You know how now because you learned so much from those tutorials and resources!
Kind of a repeating step, commit often and push to the repository as you finish features/whenever feels good. Whatever you commit will be saved locally until you push to the server.
Okay. Now with my conscience clear;
I'm In!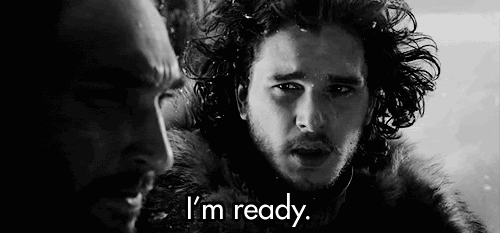 See you guys out there, have fun, and save often!