My entry for LD 34 is itch, a simple launcher for games hosted on itch.io — read the intro post to learn more!
My goal for today is to have a public release ready to make sure it works for everyone once the compo/jam ends.
One feature that's going to be very necessary for people who want to rate games by the dozens is the download queue — previously the client just downloaded everything you told it to, getting quite slow when you were downloading 20 games at once.
Now it'll only download a few at a time, here it is in action with a limit of 2: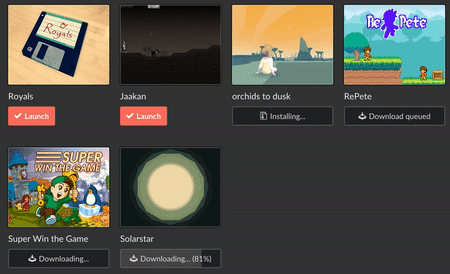 Another important thing is for the app to be able to open `itchio://` URLs, so that, maybe… there could be buttons on web pages that let you install any itch.io game directly in the app with a single click? Anyway, here's how it looks (old gif):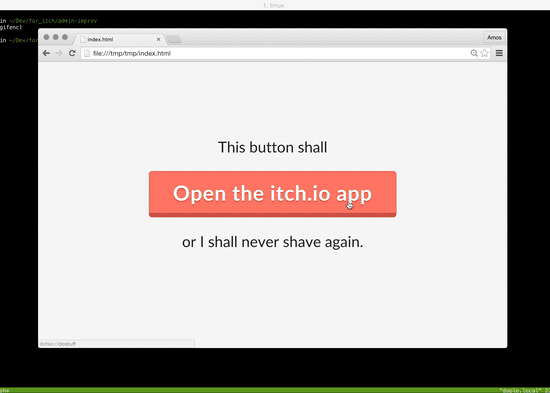 Getting a custom protocol like `itchio://` to work requires entirely different methods on Windows, Mac and Linux, so it took me part of the day to get it working
Everything's going according to plan, yet as the deadline looms closer I'm sure it will all degenerate into mayhem! Follow me on twitter at @fasterthanlime to watch me slowly drift away from sanity, or hop into the forum thread and post cat pictures to cheer me on!
P.S: In the download queue gif, the bottom-left 'Broken' is because the game uses .dmg, which I'll add support for soon