My entry for LD 34 is itch, a simple launcher for games hosted on itch.io — read the intro post to learn more!
IT'S HERE. IT'S FINALLY HERE
Play any itch.io games with itch: Download now! (or see a list of all versions) — it should work on Windows, Mac, and Debian-based distros, and here's how it looks: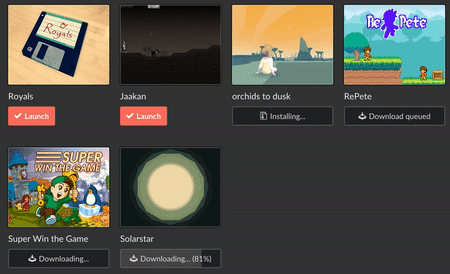 Please leave bug reports directly in the issue tracker so it's easier for us to track.
Congratulations to everyone who hit the compo deadline & good luck to all the jammers! I'll be using itch to play and rate your games