My entry for LD 34 is itch, a simple launcher for games hosted on itch.io — read the intro post to learn more!
Installers are really important, it's the first impression someone gets of your software!
I've tried to make it as friendly as possible on Mac: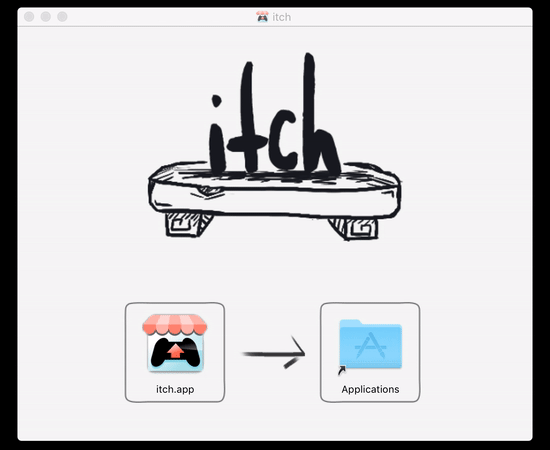 On Windows: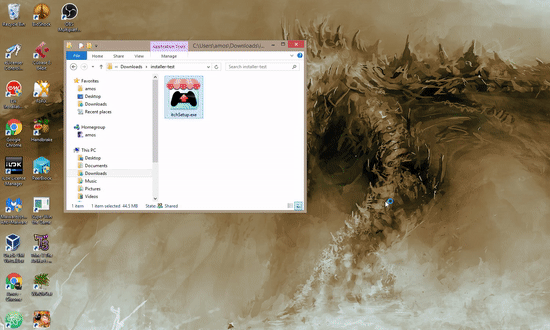 And on Ubuntu: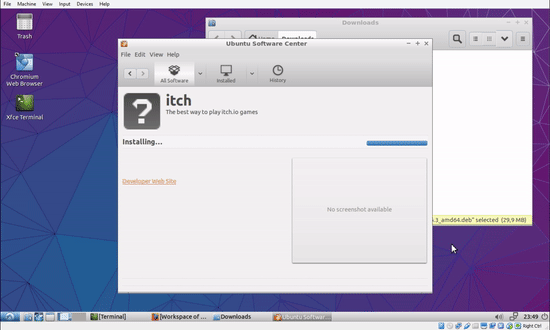 I've also spent a lot of time setting up continuous integration (cf. forum thread part 1 and part 2) so that pushing a new version of itch is extremely quick and painless.
In fact, all the versions you see above are built, packaged, and code-signed[1] from itch build #119. (On that page, click the blue dots, then 'Console output', to peek into which machine did what).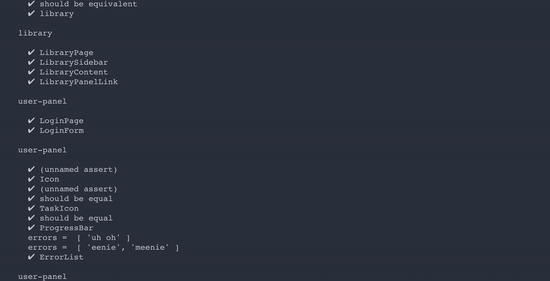 From now on, releasing a new version of itch is as simple as pushing a tag to our git repository, and a few minutes later, everyone gets the upgrade seamlessly: Mac & Windows users have it installed in the background and can restart any time they want for it to be applied, and Ubuntu users get it with their regular OS updates, from the APT repository.
Tomorrow I'll start hacking on the app itself, now that all the infrastructure is in place. You can follow me on Twitter at @fasterthanlime if you're curious to see more as it happens!
[1] Code signing is important both for a good user experience and so you're sure that what you download has been packaged by itch.io and no one else!