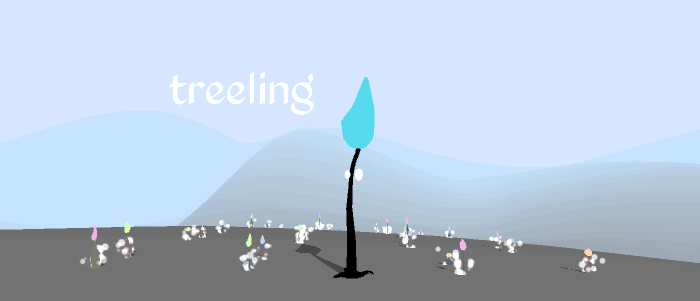 Random tree colors! …that should've been done about 6 hours earlier.
It's hitting me pretty hard that we've been working on this moving thing since two thursdays ago. Also, now that I'm doing game development full time, this feels like a bit of a step back from that. I'm already rearin' to go on that project! I've still been poking at this, but mostly I've just been testing out Visual Studio as a Unity text editor while lazing around. Visual Studio is excellent with Unity. I've been using TextMate forever on my Mac, but hadn't bothered finding a MonoDevelop replacement on Windows until now.
Good luck, everyone! I hope my colorful trees at least motivate someone.