First: this GIF.
Secondly: our progress is good!
The herd of cats, and King Laser Cat Hugo himself, are both rather incredibly well animated by Daniel, and we're starting to add in a smattering of scenery, too! It's working pretty well with the otherwise sparse backgrounds.
The cat balls follow the laser dot in an exceedingly amusing fashion. I was able to get sprites receiving lights and casting shadows in Unity with only mild pain! It took a couple ideas and some luck.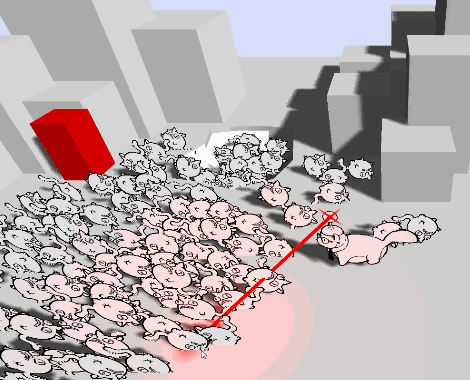 We're at that dangerous phase where we're getting distracted by our own game. Hopefully we'll have a reasonable bit of fun for folks to play with soon :)!
Bug of the day: cat butt laser or giant cat balls.
Good night and good luck, everyone! Get dat sleep!