Its what the title says. I will participate this LD, making it my fifth. In terms of my toolset it will most likely be what it was last time. Probably going to use LOVE, or a similar software-rendering engine that rxi has been working on that allows me to have fine grain low level access to the audio. Music will be done on Logic, with sound effects being recorded and edited using MaxMSP, Audacity, SPEAR or maybe even Kyma.
In terms of art, I am most likely going to try to play around with the particle based color-field-esc art that I've been playing around with.
Something like this: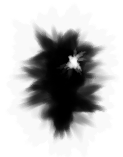 If you want to follow my progress, I'll post onto this site and probably twitter as well, so feel free to follow me!
https://twitter.com/WetDesertRock