ludum dare is great to creatively approach approach new ideas in an improv style.
just a quick note to followup my first ludum dare experiment at #LD26, temporary-babel2d,  and wishing this might motivate others to complete their dreams.
my core game engine was coded in 2 days at the jam, then it got upgraded to an art installation with a very funny arduino joystick which toured some media art exhibits during last year.
i finally got a chance to distribute the game as an ios & android app, with proper multitouch and sonic input joysticks, and am super happy with this code.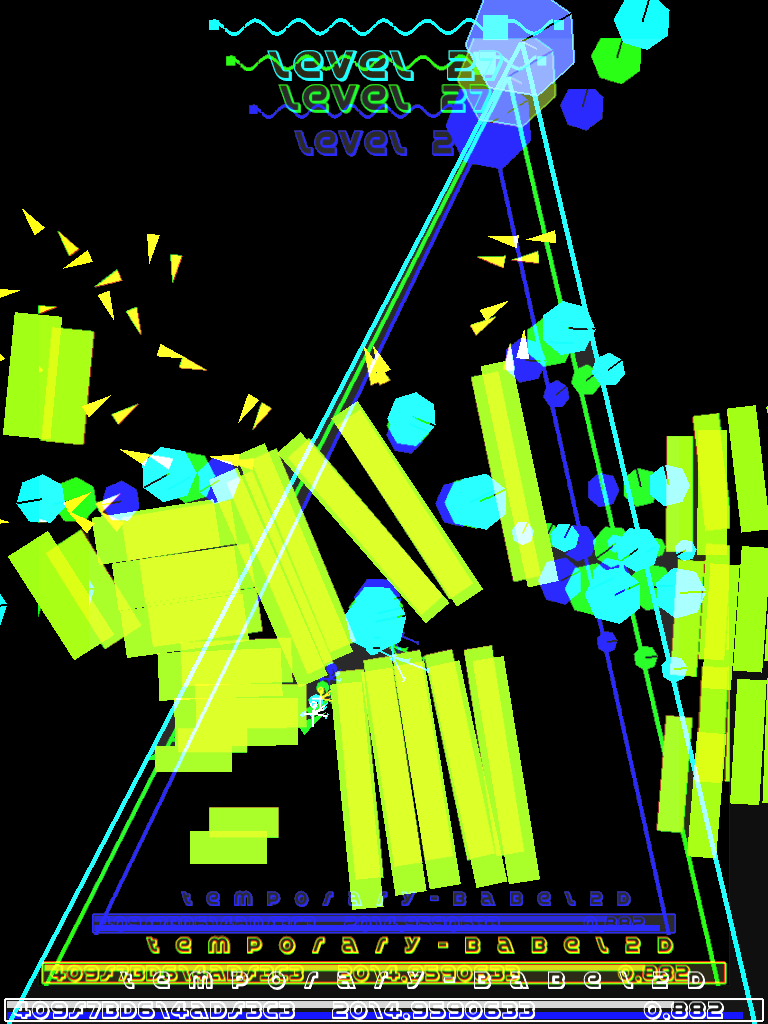 you can find out more about my project here http://s373.net/x/TemporaryBabel2D/
Tags: LD#26, temporary-babel2d, TemporaryBabel2D