Everyone knows that a photograph is a 2D image of a 3D world. Take this spinning cube for example:
When the colors of light travel from the object to the camera, they pass through and mark the photo, creating the colored pixels of the image. You can imagine the same scenario from a top-down perspective. Incidentally, this is the same as imagining a 1D image of a 2D object.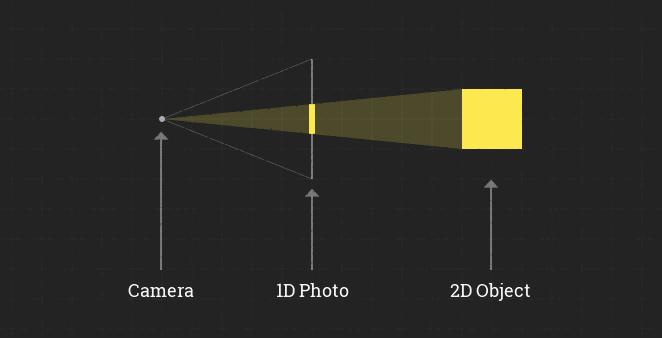 You can imagine a cylinder-shaped photo as a means to capture a panorama in a circle, again
shown in a top-down illustration, but with more objects.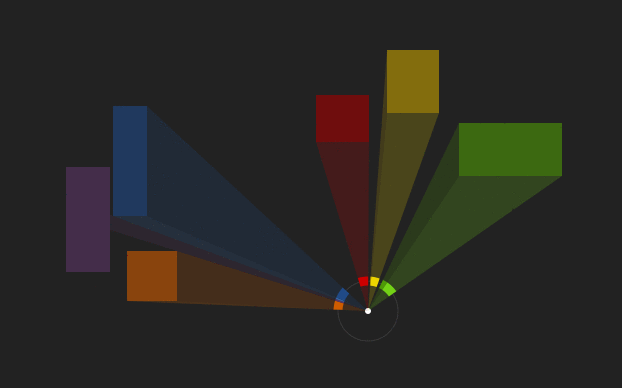 This is the basis of my 1D game entry BL1ND. Play the early concept here: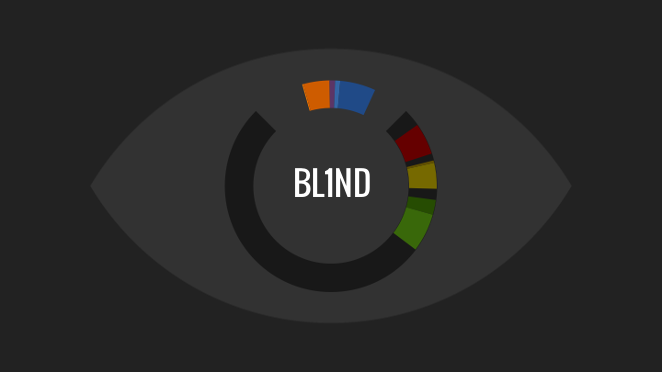 (I will be developing a full version of BL1ND this year. Follow @shaunlebron)