Hello everyone!
I just finish some things on my Minimalist game. It's an arcade type of game, in which you have to move through 4 areas to get the maximum amount of hearts.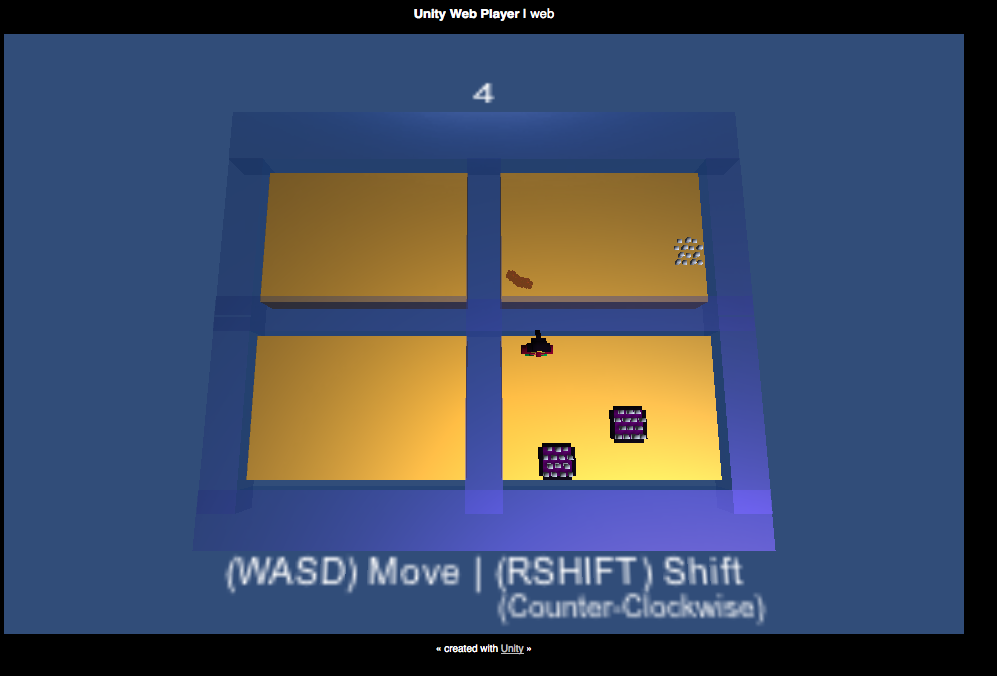 You move though the areas in a counter-clockwise way everytime you press right-shift. When you change area, you appear at the same spot as before, so you need to foresee that your destination is safe.
The models are made with Voxatron's editor, then exported to Blender and Unity.
The game is kind of rough around the edges at the moment, but playable nevertheless!
https://dl.dropboxusercontent.com/u/391556/web.html
After programming nonstop during the day, now's the time for some gourmet dinner (£1 pizza lol!) and then pull an all-nighter if I can!