I expected my Ludum Dare game to do average in it, as all my other entries. I usually am parked by the 100th mark, and my aim this time was to get into the top 50.
Well, I did get into the top 50.
Evil Robot of Doom Crushes Innocent Town due to Parliamentary Disagreement came 12th overall, wow! I really didn't expect that. It got a lot of attention from other sites, and people seemed to enjoy it overall. I really didn't think that I would get 3rd place in graphics. I am really happy with 5th place in audio, and with mood… all I have to say there is thanks!
I'll write a post-mortem like I usually do soon. But to thank you all, here is my planning of the game in my little notepad.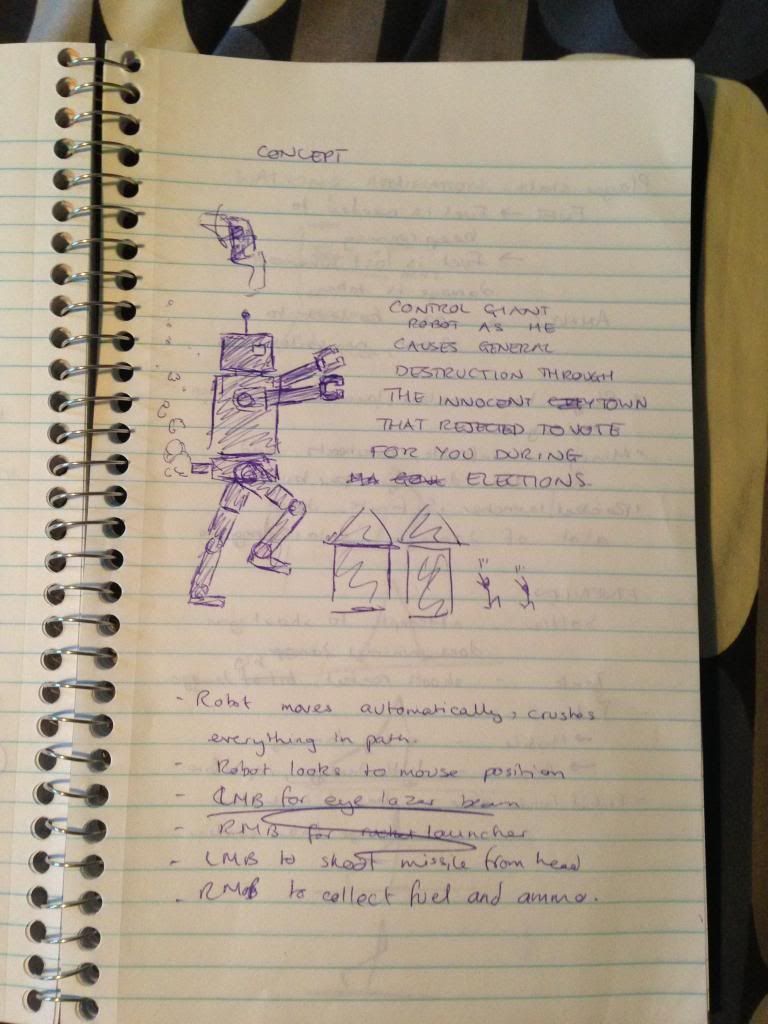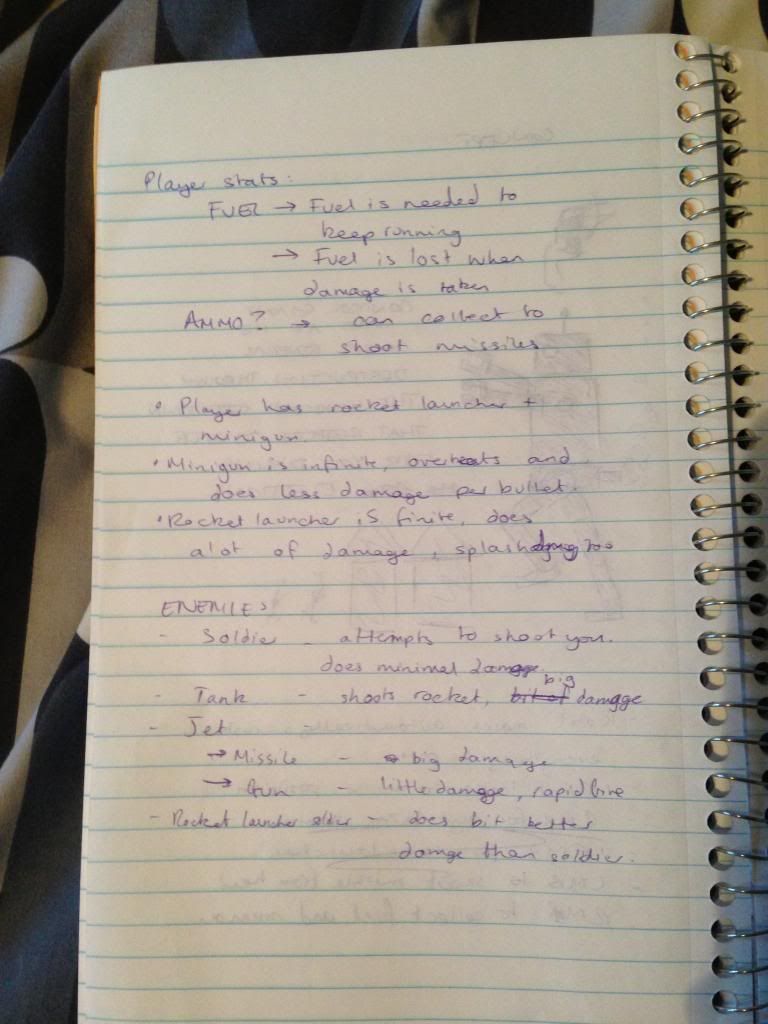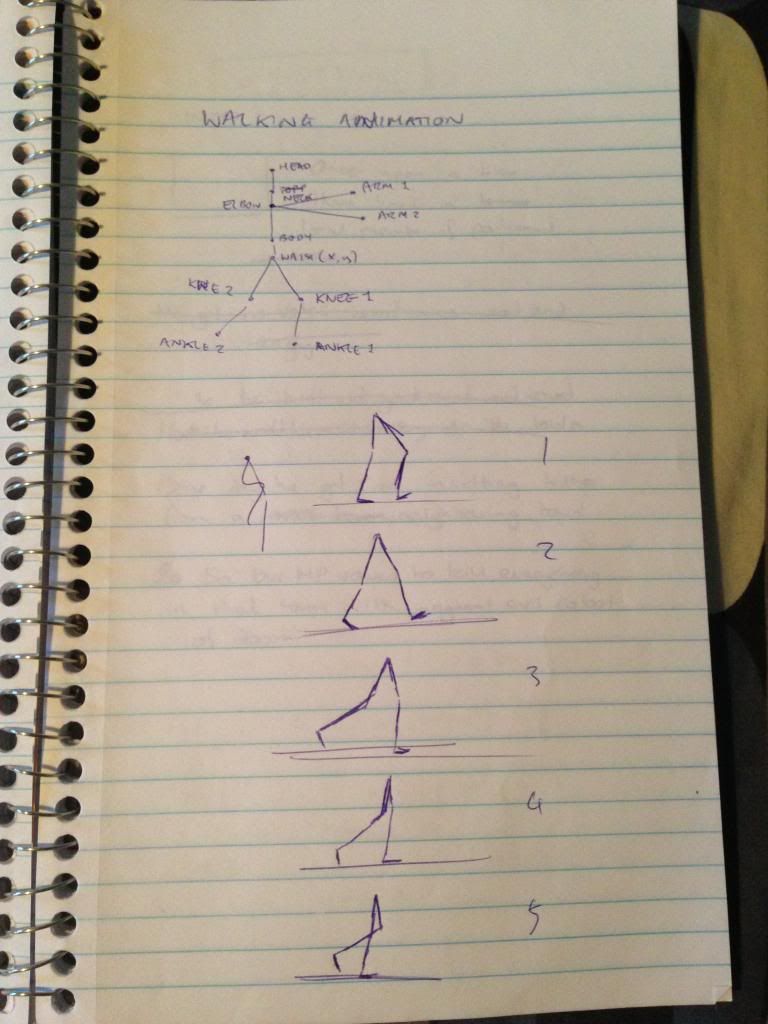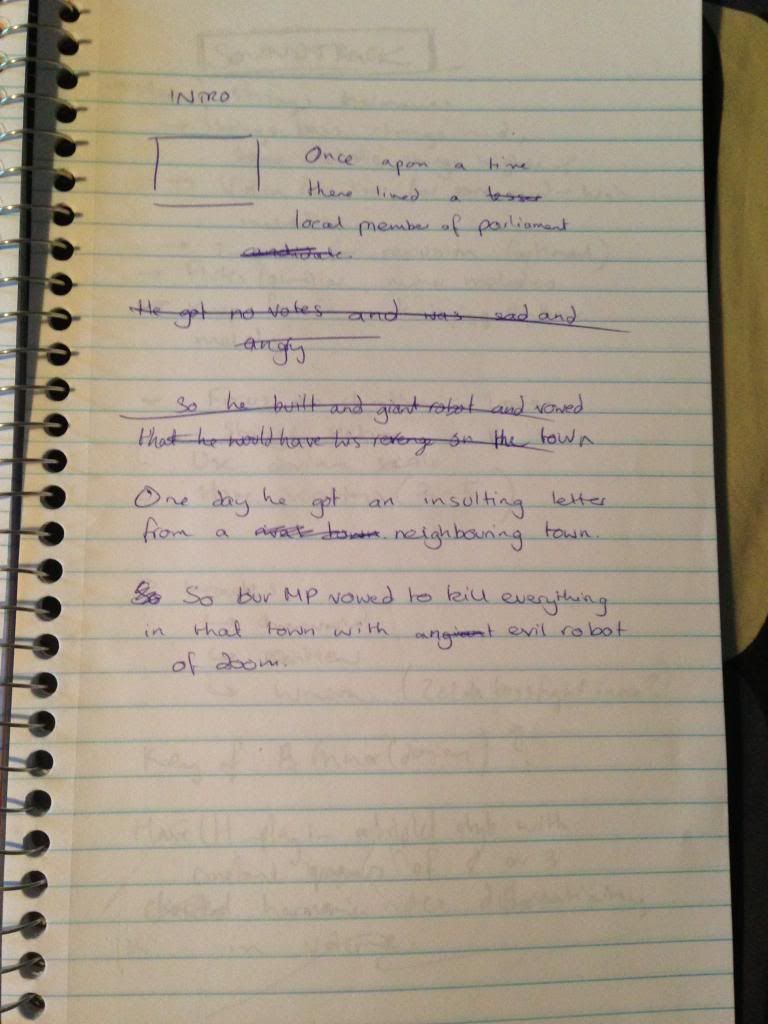 Play it here!