Right-o! Six hours in and the game slowly beginning to take shape. There is hope yet for Heroes No Touchy/No Heroes Allowed (working titles). Most of the basic features are in.
I started off with the concept below. You are a bond-style villain with a lair. The hero tries to reach your throne room, but you put evil traps in their way! The more heroes you defeat, the higher your villainy score. The higher your villainy score, the stronger the heroes you will face. Meanwhile, your evil minions (bankers) are out there collecting gold so you can afford better traps.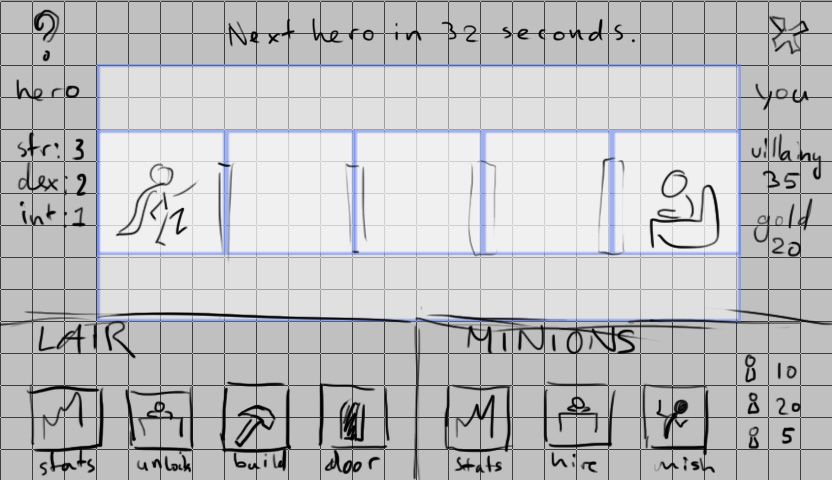 Three and a bit hours in I had a rough GUI finished. But it was still non-interactive. You couldn't select anything or click anywhere yet. Well, except exit. You can always exit.
Six and a bit hours in I have an interactive menu system which allows you to purchase traps for your rooms. (For example, Room 2 has a poison trap.) I scrapped the minions for now because I'm worried about the amount of work there is to do.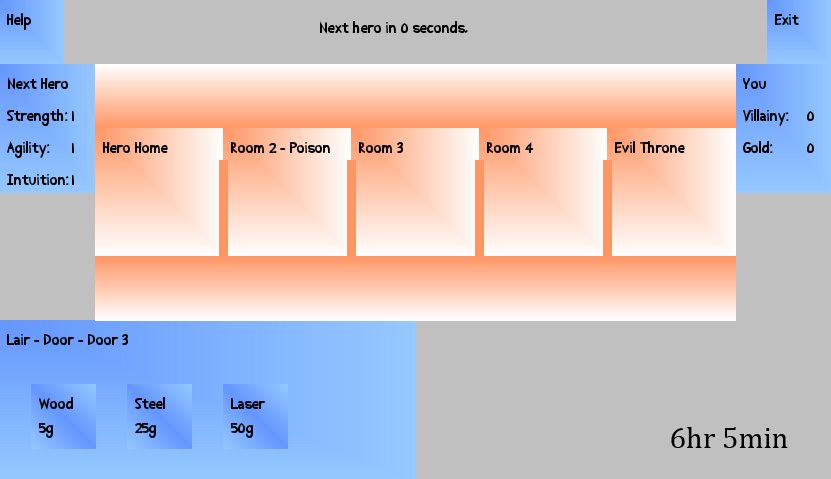 I'm finally moving on from basic GUI and starting work on the more game-y features such as heroes, doors, and most importantly… death traps! No fancy graphics yet… leaving that for polish tomorrow.
That's it for now… time to get back to it!