Ludum Dare 25 begins in a hour and a bit, and I've decided to participate in the game developing event once again! This will be my third time taking part in this massive developer-thon, and my task is to try and create a game worthy enough to make it into the top 100.
The Almighty Annihilation did well in Ludum Dare 22, placing 2nd in humour but 107th overall. A.D.A.P.T.S did better in Ludum Dare 24, placing 91st. I definitely improved, but the question is: Can I improve even more? I have a lot more experience now, and I feel that my games are more polished. But that won't stop me from the eager, new participants. It gets exponentially bigger every time it's hosted.
Rather than going for a game in my usual style (Crazy retro madness), I've decided to try and aim for something a lot more calmer. I'll be sticking with my usual art style (pixels), but I will try to stick to a limited colour palette this time, or make the art very simplistic. I want to create a peaceful, tranquil game. Why? Because I've never done it before. I want to have the sound in the game created with just an acoustic guitar, and I want it to heavily focus on a story. I've never really focused on stories for games too much, so let's try something completely new this time.
If you want to see my setup for this Ludum Dare, here is a picture.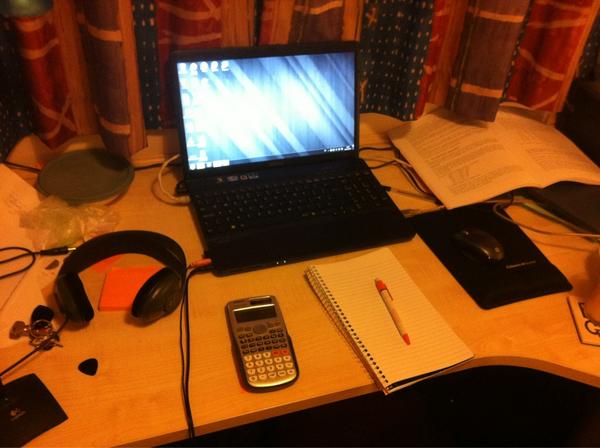 Such beautiful curtains.