So I'm going to do this. I first heard about Ludum Dare about a month ago on AGDG, but didn't really know the specifics until last week. I probably won't finish on time, hahaha. In the past I've completed projects between 3 days to 3 weeks and 'started without finishing many more' using everything from LUA, Basic, Flash, to Java, C, Objective C, and recently C# in Unity. I figure if I actually buckle down and used every waking moment within the 48 hours, I could at least do something half-decent.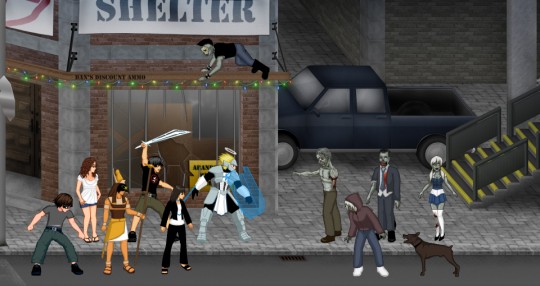 Depending on the theme I will either use vanilla Unity for a 3D game, or GLBasic for a 2D game. I'm more designer/artist than programmer. I have terrible memory when it comes to syntax/API so if I make a 2D game with GLBasic, I will be using my own Phoenix Framework available here for vetting/download and randomly referencing GLBasic API Documentation.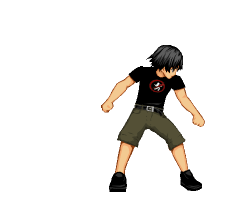 I never actually used it to finish a game before and don't know if I can even remember how to use it (from a week of work in Sept. 2011 for the Pandora console, which broke) so I'm on the same foot as anyone else wanting to use GLBasic and this framework, with 2 weeks to figure it out. If I remember correctly, the framework just helps deal with display settings, auto scaling, bitmap fonts, organizing on screen graphics, parallax layers, vector animation/transitions, and virtual keyboard/mouse.
Update: Wow, so I actually took the time to get familiar with the Framework and I see I've really messed up on a lot of things. I guess that's what happens when you stop developing and can no longer distinguish between what you thought you did and what you planned to do.
Okay so what I've done since is fixed a whole lot of stuff that didn't actually work, like graphic alignments, scaling, and other neglected details. There are comments and examples of functionality now in the main delegate and files are separated into different sections that perform certain tasks. I added sound functions. Sprites can now be loaded from TexturePacker sprite sheets (exported with Ogre settings) and will animate. Box2D has been crudely implemented and can be attached to sprites so that they follow the center. The barebones of file saving/loading is included now. Will import Tiled maps.
Things it still needs:
Listeners still need some work if I want to actually detect clicks within an object's boundary. That's if whatever game I make will need a mouse.
I made a video giving an overview of how it works. http://www.youtube.com/watch?v=R7xW9X8O9pA
Tags: glbasic