Hey guys, here is the logo
and a screenshot from the game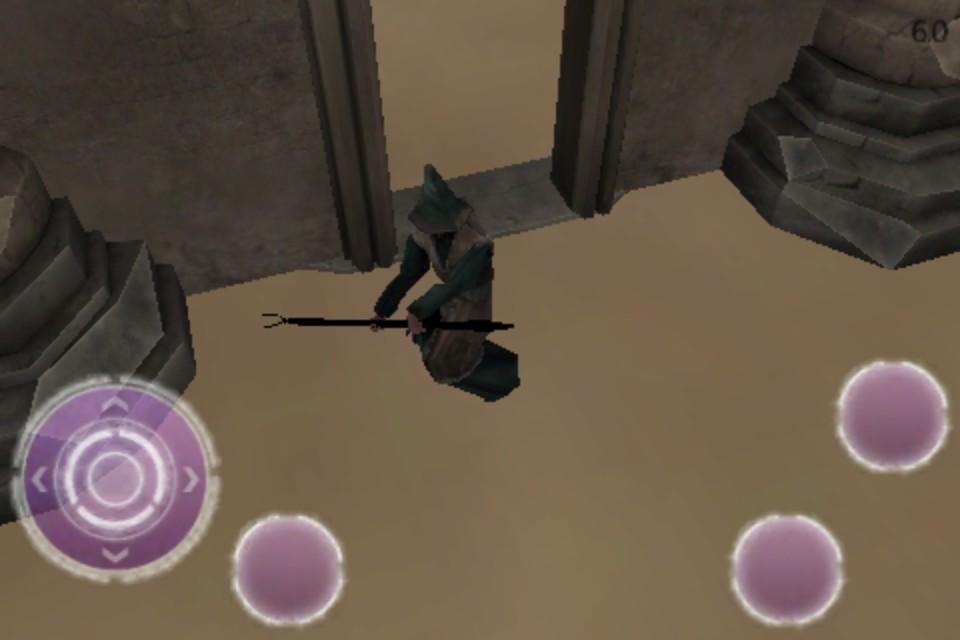 This is the wizard character.
Running in an iPhone 4S with iOS5.1.1 at 60FPS, less than 10k polys for each part of the whole scene, it also contains  4 particle systems for the torchs, a HUD control to move the char and 2700 frames of animations for the model.
The initial scene has a camera trajectory that follows a helper like a trail and end up then with the logo and menu buttons to start the game.
All I can say is that I'm working too hard to make this game really good.