Pyxel Edit is a pixel art/tileset editor I put up an early version of before the last LD. It was rushed and pretty damn broken in many ways but people still seemed to find it useful.
All the positive feedback I got made me want to fix it so I decided to take the version down to do it right. I have been working on it since then, rewriting  a big part of the code base and adding a lot of features. There's now also a site for the project at pyxeledit.com where you can download it.
It's made in Adobe AIR so it runs on Win and Mac, not Linux, sorry. (I have been told it runs in WINE though)
There is also a captive runtime version at the site if you don't want to install AIR.
I'd love to hear what you think, and if you have any suggestions for features or anything else (maybe I can add it before the next LD!).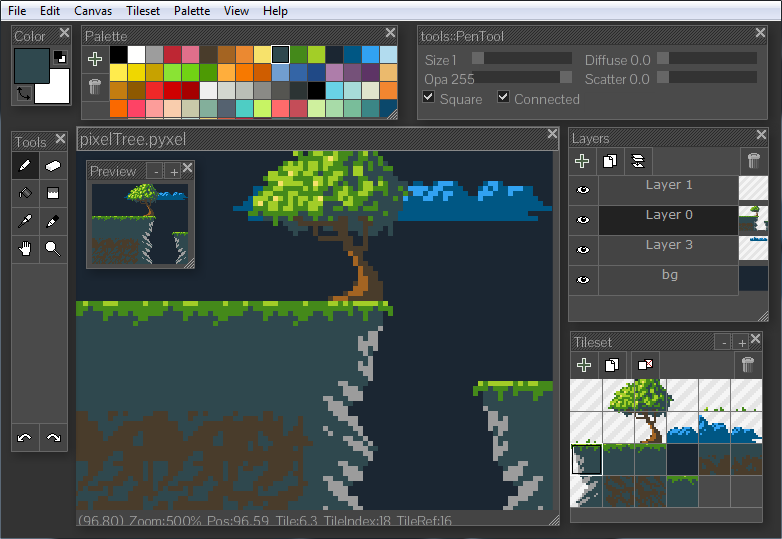 Tags: pixel art, pyxel edit, tool