Hi everybody
 I finally completed my MiniLD 33: Doodles entry.  I used the doodles as enemies.  They steal your Game Boy when you leave it unattended, and to get it back, you have to navigate through 5 doodles' scrolling attacks.  You are a volatile dot that moves sort of like the Asteroids ship but with burners in 8 directions.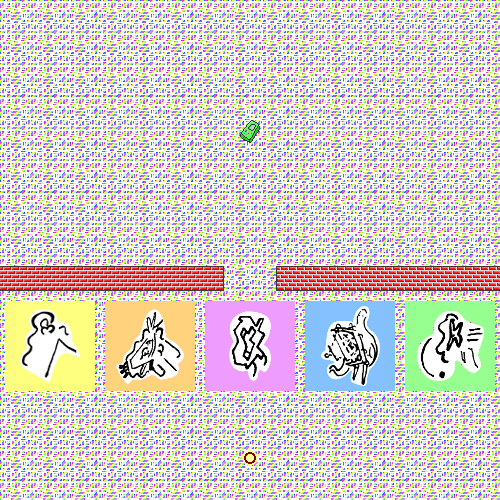 If you touch the black area, you get sent to the beginning of the level.  Each level has a different style attack, and it gets harder to navigate as you go.  The goal is to make it through every attack and get the Game Boy.  A secondary goal is to do it as quickly as possible because there's a fastest times list.
Some levels force you to go backwards at times, and the dot is hard to control if you aren't able to make it stop completely.  In case you're interested in playing, there is a Windows executable and a Linux/source package available (if you have an old version, these link to updated versions with a bug fix and a distance remaining feature).  To run the source, you'll need to have Python, pygame, and numpy installed.  The source can also be used to install the game on Linux.
There is a homepage with the download links and a few more screenshots.