Another art update from Cake here.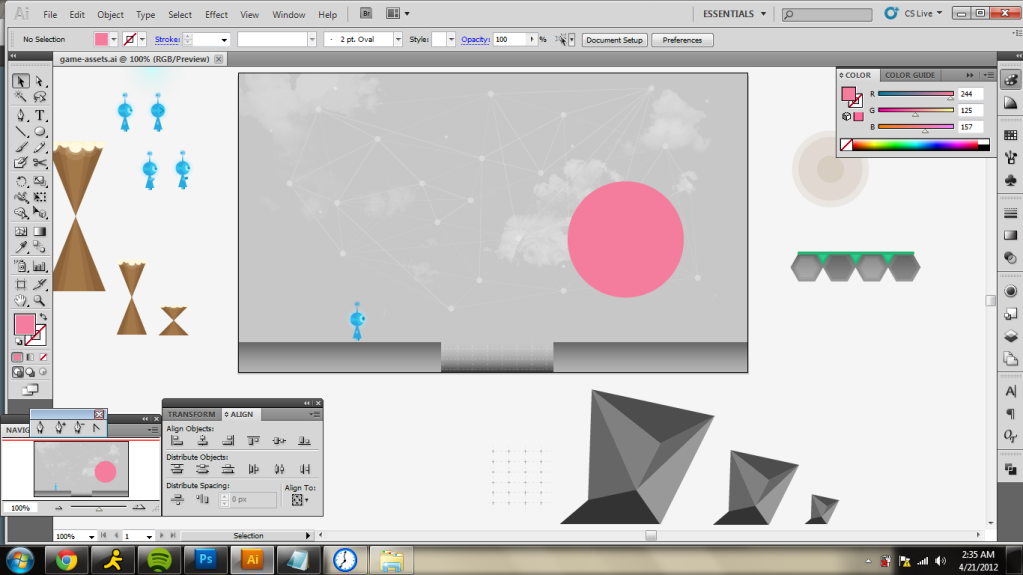 I don't really feel like I got much done. Maybe I did? I don't know, but I had wanted to get most elements of the world completed by tonight and it's currently 2:30am.
I either don't sleep or I go to bed defeated. From 11pm to 2:30am I basically got a death-gap designed, some rocks, platforms, a real floor, and some action sprites for the attacking motion.
Ludum Jamming to : MGMT – Kids (At the request of Zeik. I'm pretty much going to change this in favor of something that hasn't been played to death.)
Tags: LD #23, progress, screenshot