Stop
Sopa
Pipa
Acta Game Jam

Submissions are now closed!
Let's protest!
Make anti SOPIPA games on January 18
and make the internet crawl with these!
It's the best we can do, let's abuse it and help the internet stay the awesome place it is now!
Follow #sopajam on Twitter!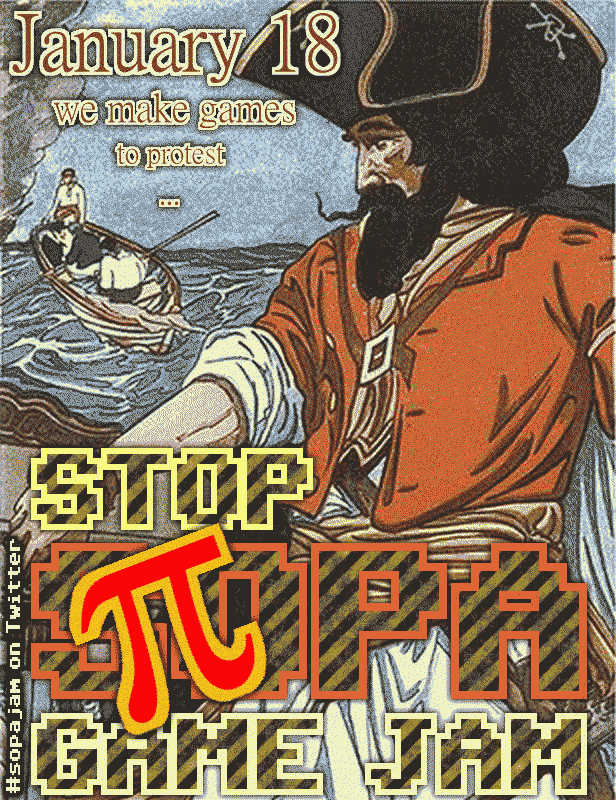 EDIT:
SOPA is down already, but there's still PIPA.
For those who doesn't know – PIPA is SOPA with two major changes
S is changed to P
O is changed to I
The hashtag is quite popular by now, so I think it'd be best to just use it.
The fight is not over even with SOPA down!