So yeah, we're pretty far into the competition now. Fortunately I'm pretty far into my entry too. I have a game!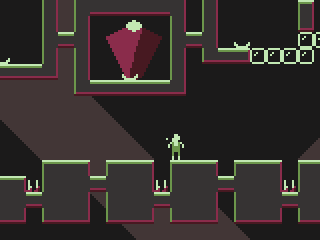 The major surprise difficulty that I've been dealing with today is level design. Yeah, yeah, I know, most people struggle with level design. Typically though I love it, so it was strange to have it feeling like such a chore today. I think the downside to my somewhat unusual interaction between the player and the Antagonist is I've been having to solve completely alien (to me) level design problems. Ah well, I think I'm pretty much finished on that front now, which is a relief.
I've also sunk several hours into making a 'nice' ending for the game. Don't really regret spending so long, with a theme like Escape the game end is intrinsically important. I can only hope the ending I settled on feels okay.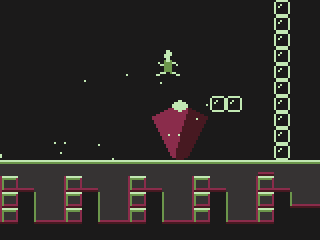 There's still a fair few hours left, but I've an equally long to-do list, so I need to keep the pressure on for the moment. Real 90% complete, only 90% left to do stuff. Fortunately most of the rest isn't *strictly* necessary, so at least I'm not feeling panicked.
I probably won't manage another update before the end, so before I go I'd just like to wish everyone best of luck with their entries. Get it done! 😀