Sorry for how unevenful these will look, mostly mine haha, but here's where are workstations are.
I will start on the floor, and slowly work my way around our very small apartment. Who knows, I may end up on the roof. Only time will tell.
I'll only be running Photoshop, Illustrator, and Flash CS 4, so I dont need a bigger beast for my side of the work. Which is great, I didn't want to lug my desktop over here, so my Macbook and I will be shoving out work/art.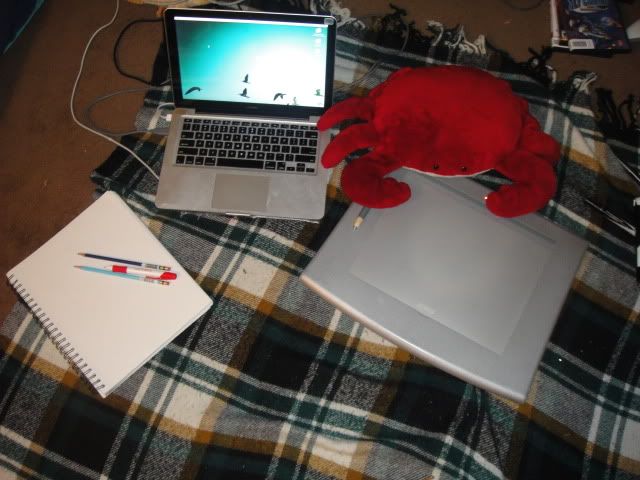 My adorable red friend, is Crabbles, who offers moral, butt, and back support. He says "hello."
My good buddy and pal Christopher, will be using Flash and here is his beast of a machine is here: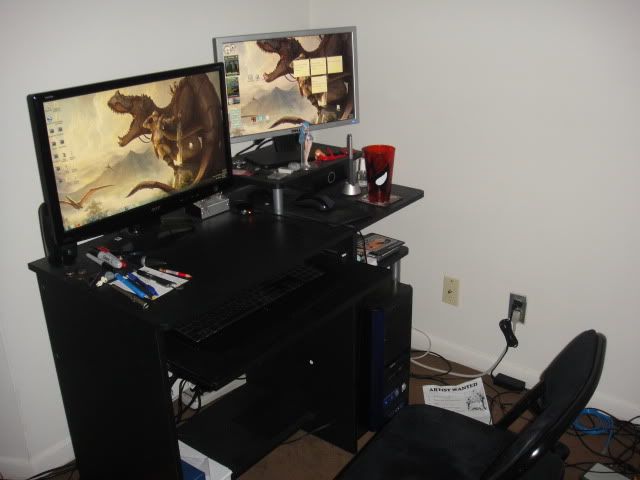 He's more of 3D dude, so this guy tends to rock bigger programs. We're keeping things simple for our first project though.
Tom, from afar, is on our team for audio, states he will be using Logic Pro 9, Pro Tools, and Audacity.
(i'll post his station as soon as he gets it to me)
best of luck everyone!
Tags: deskphoto, intro and such