July 5th, 2008 10:48 am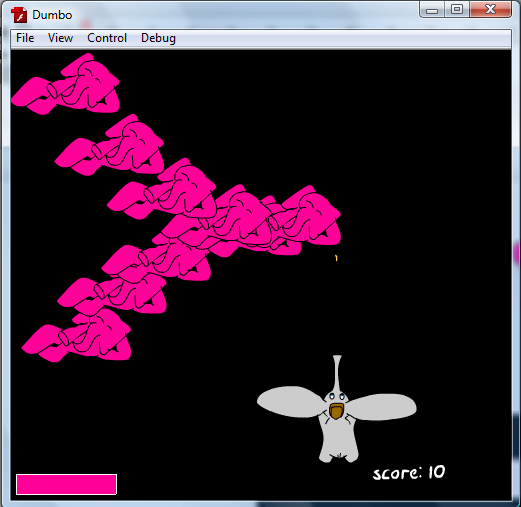 No unicorns currently, but it's going well. It's about the Pink Elephants on Parade scene in Dumbo; Dumbo shoots peanuts out of his nose to make the pink elephants disappear.
The engine's working fine, but I'm manually scripting where the elephants appear in the level, (as opposed to randomizing) which is going to be time consuming. Power ups are possible, and if I have leftover time then there may also be a boss; though I'm almost certainly not going to have that time.